Importance of CAM precision to harmonic reducer
2020-07-03
Importance of CAM precision to harmonic reducer
The main types of damage to harmonic reducer are the wear and fatigue damage to the flexspline or bearing, most of which are fatigue crack or precision loss caused by engagement wear of gears. The cam, as an important link for ensuring the long service life of harmonic reducer, its contour design, surface roughness and contour precision are the important factors that affect the internal stress, contact stress and gear engagement quality.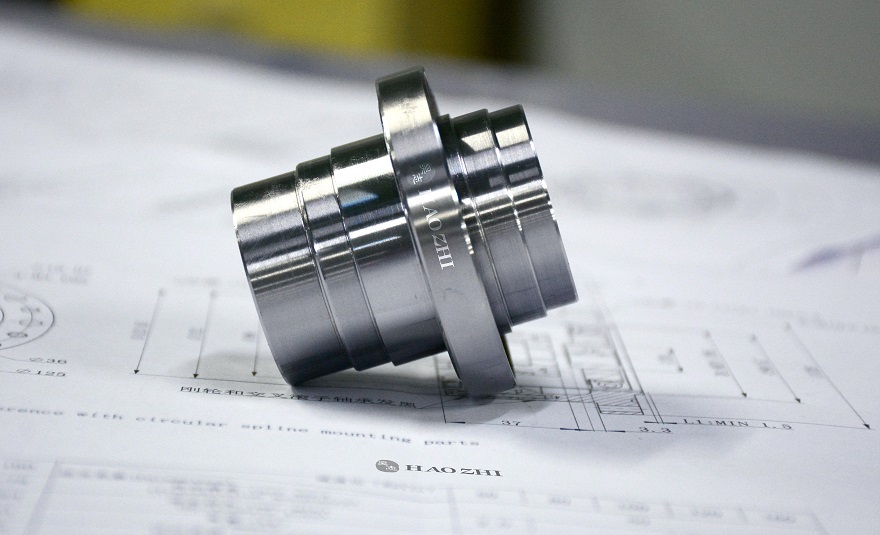 Wave generator
Advantages of Haozhi Industrial's Cam

The advanced follow-up grinding technology is applied by Haozhi for the processing of cam profile, and the surface roughness of the processed products can reach up to Ra0.2, with the profile degree ≤0.002μm. In addition, the cam profile independently developed by Haozhi has been applied for the patent for invention. The stress value, engagement quality of the flexspline and the deformation and stress of fixable bearing can be effectively improved by using the cam profile of this structure, so as to reduce the wear of the flexspline or bearing and achieve the purpose of improving the service life of the complete machine.