Since the resumption of work, local governments have accelerated the process of 5G base station construction, and some regions have increased their plans for 5G base stations. Northwest regions with slow base station construction process have also announced their construction plans for this year. The demand for metal cavity filters and other parts is increasing in the 5G base station construction process, and high-quality filter parts depends on the mature application of high-performance motorized spindles.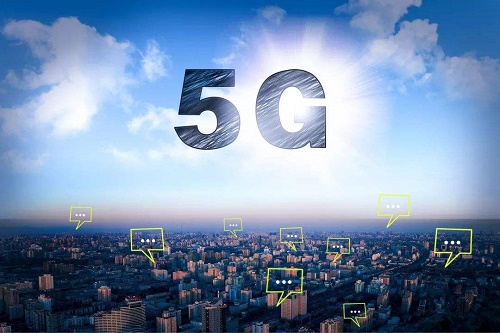 Requirements in the process of metal cavity filters:
1. High processing efficiency: With the longer machining cycle and more drilling and tapping needs, 5G metal cavity filter parts have a high requirement for machining efficiency.
2. High precision: The parts needed for 5G base station construction are generally of high added value and have a higher requirement for machining precision in the machining application field.
3. High stability: The metal cavity filter is of a complex structure and is even composed of a variety of curved surfaces, such as: volume of the 5G base station is smaller than 4G, and the internal mechanism is more complex, with the number of cavities in each 5G base station over 100, and the machining technology required is relatively complex, high-stability spindle machining for a long time is required.

Processing of metal cavity filter
High-efficiency machining of filter parts enabled by high-performance motorized spindle
For metal cavity filters and other parts of 5G base station have numerous cavities and complex structures, high-performance motorized spindles are needed to meet customer needs, solve the key points of filter manufacturers, accelerate the production process and facilitate 5G base station construction so as to achieve higher machining efficiency, higher machining precision and higher product stability.
According to the characteristics of metal cavity filters and other parts, we recommend a series of high-performance motorized spindles to realize the high-efficiency machining of metal cavity filters. The following is a detailed introduction to how the motorized spindle gives full play to its advantages in the machining of the metal cavity filters:
Recommended spindle are as follows:



Product model




Outer diameter dimension

[mm]




Interface specification




Maximum rotating speed [rpm]




Power S1-100%

[kW]




Torque S1-100%

[Nm]




Power S6-40%

[kW]




Torque S6-40%

[Nm]

DGZX-12030/8.5

Φ120

BT30

30000

8.5

6.8

10.2

8.2

DGZX-15024/13

Φ150

HSK-E50

24000

13

20

19.5

30

DGZX-15020/20

Φ150

HSK-A63

20000

20

30

30

45

DGZX-18020/22

Φ180

HSK-A63

20000

22

60

33

90
Advantages of using high-performance motorized spindle to process metal filter:
1. High efficiency:
A. High-performance motor
The unique and efficient built-in type provides greater torque output with an amazing high-speed effect of its smoothness and high-efficiency. One-time clamping and rough and fine processing are completed at one time, which fully reflects the value of the machine tool.
B. High rotating speed
The rotating speed of the motorized spindle can reach 30000rpm, providing a high enough cutting speed to ensure higher surface quality of the metal cavity filter and support faster feed speed to improve processing efficiency; High enough rotating speed supports the use of small-diameter cutting tools, making the range of processing wider.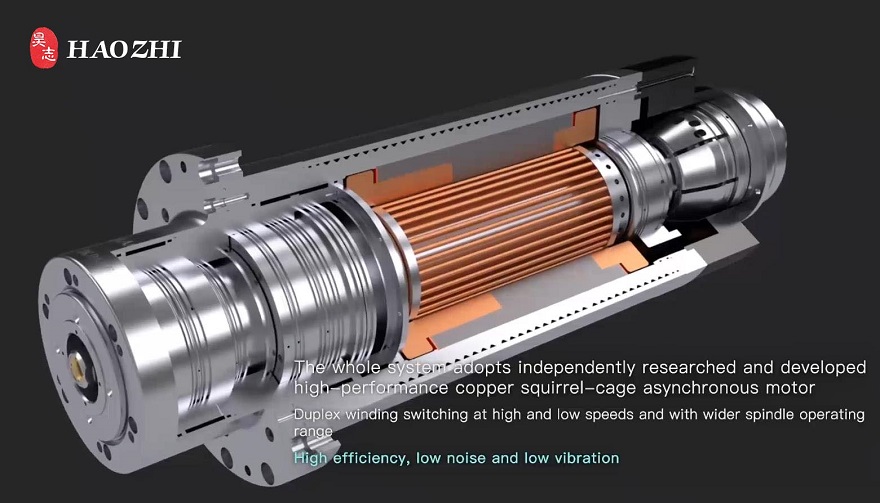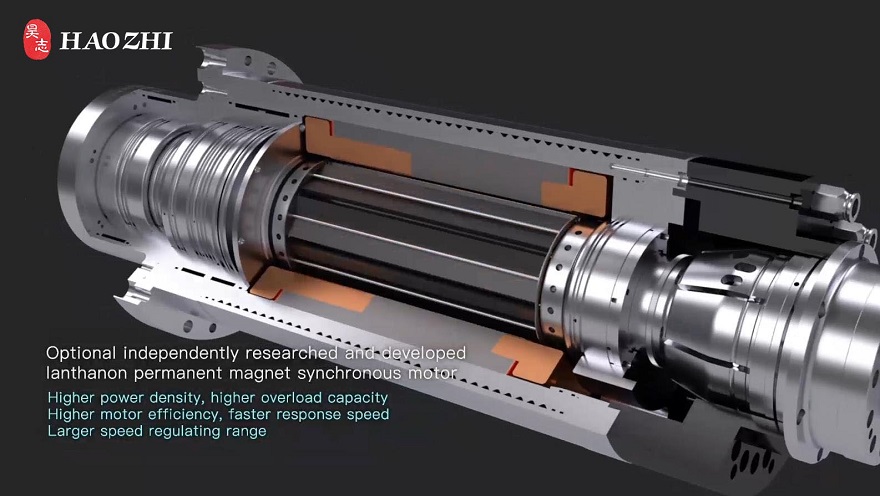 C. Central water discharge
The powerful central water discharge function of the motorized spindle greatly improves the workpiece processing efficiency and surface processing quality and can cool the cutting area, which then greatly improves the drilling and tapping efficiency of 5G cavity porous parts, facilitate chip removal, and improve the tool life.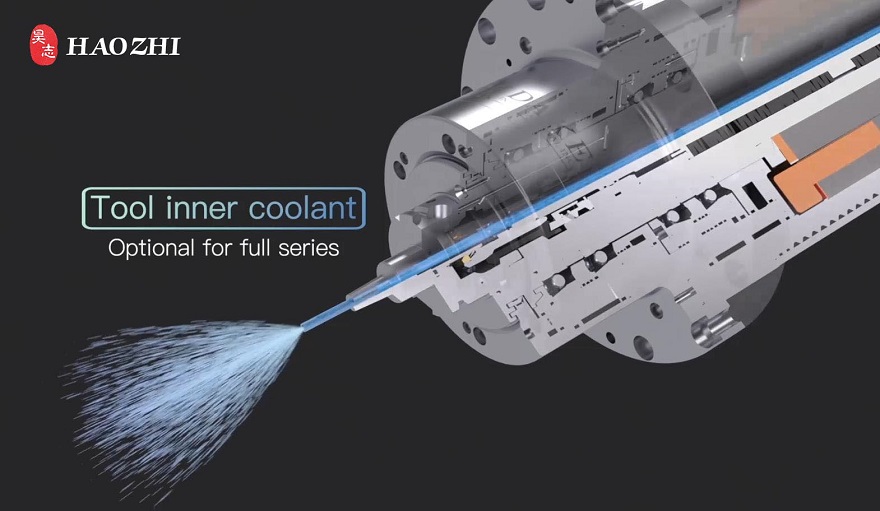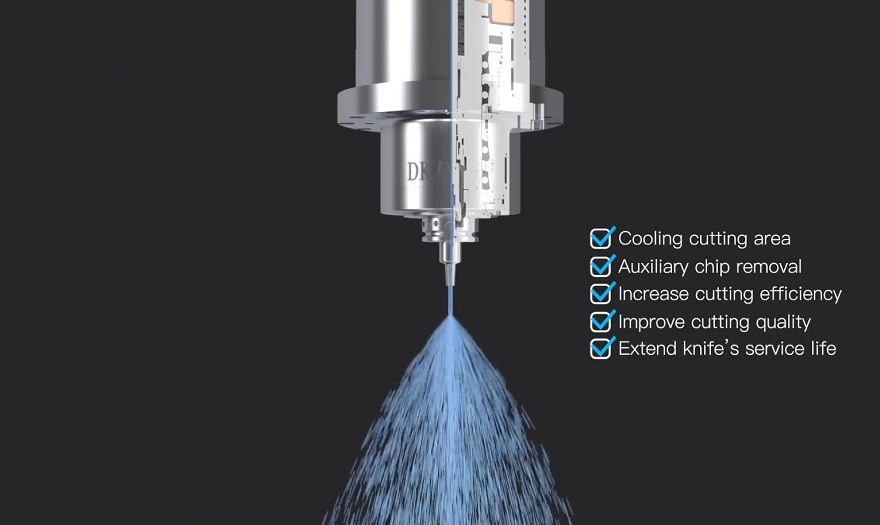 2. High precision
HSK double-sided positioning high-precision tool handle interface is adopted, the end runout of the standard detection rod can be less than 5μm, and the dynamic balance grade can reach G0.4, so that the spindle can maintain extremely high connection rigidity and precision when running at a high speed, thus ensuring that the rotary runout of the tool is extremely small and the surface of metal cavity filter parts is smooth.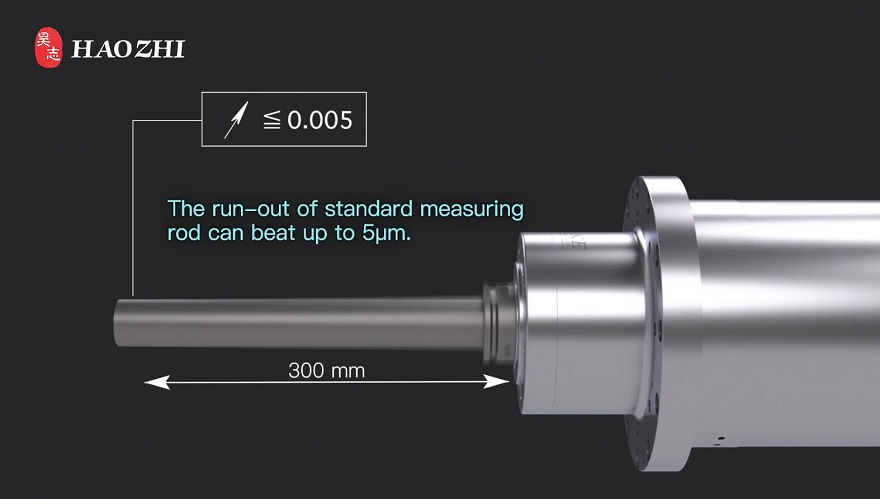 3. Super long service life and high stability
A. Air-gas lubrication technology
Advanced air-gas lubrication technology is available to greatly improve the limit speed and service life of the bearing; The bearing air-gas lubrication technology can both provide the limit rotating speed of the bearing and increase the service life of the bearing by more than 5 times, which is especially suitable for the processing of 5G cavity porous parts with long-term high rotating speed.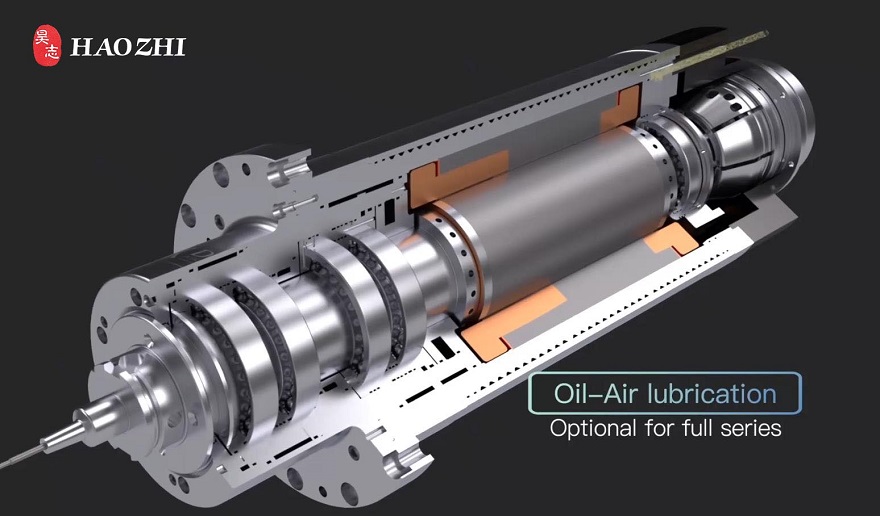 B. Unique temperature field design
The temperature rise of the motor and the bearing is effectively suppressed and the impact caused by the temperature rise is set in the controllable range, ensuring the thermal extension to be less than 20μm, the turn-on stabilizing time less than 15 minutes, and the temperature rise of the motorized spindle shell less than 3 ℃, thus improving its stability and service life.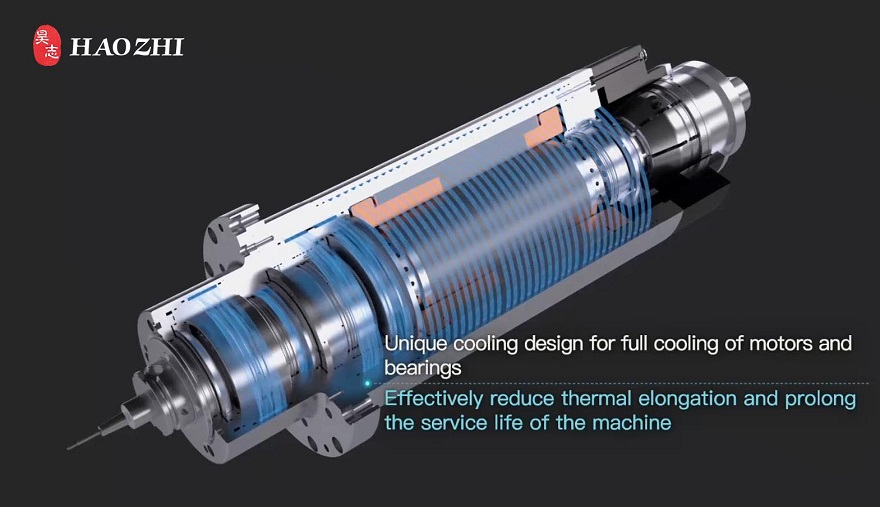 C. Innovative broach mechanism of Haozhi Mechanical and Electrical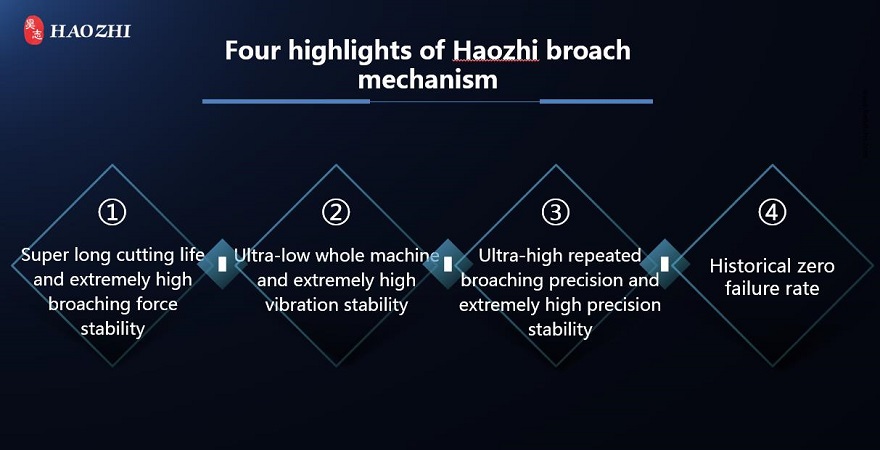 1) Super long cutting life and extremely high broaching force stability: The experimental test of Haozhi broach mechanism shows that the service life of the broach is more than 10 million cutting times, which is 10 times longer than that of the traditional disc spring broach mechanism, and the broaching force attenuation is less than 10%, which is stable and reliable.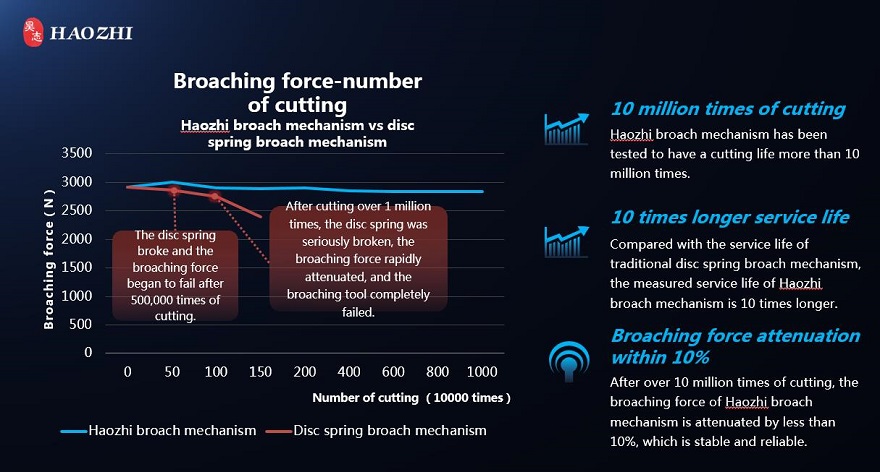 2)Ultra-low whole machine and extremely high vibration stability: Compared with the traditional disc spring broach mechanism, the vibration value of Haozhi broach mechanism is 30% lower. The vibration fluctuation value of Haozhi broach mechanism is less than 10% during the whole service life, and the vibration stability is extremely high.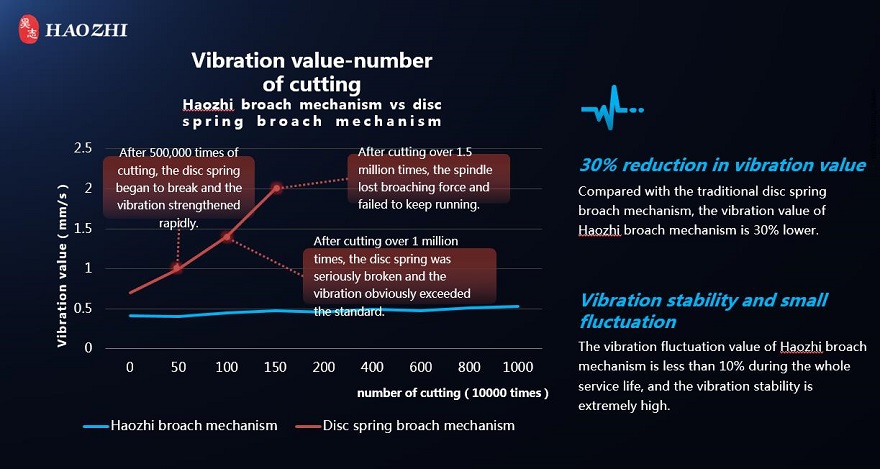 3)Ultra-high repeated broaching precision and extremely high precision stability:Compared with the traditional disc spring + four-claw broach mechanism, Haozhi broach mechanism has repeated broaching precision less than 0.001mm and dynamic and static deflection variation higher or lower 0.001mm; Also, the rolling friction design of Haozhi Mechanical and Electrical SPL broach claw has the characteristics of high matching accuracy, no stress concentration area, small wear and the like, and its superior performance can achieve maximum performance of Haozhi broach mechanism.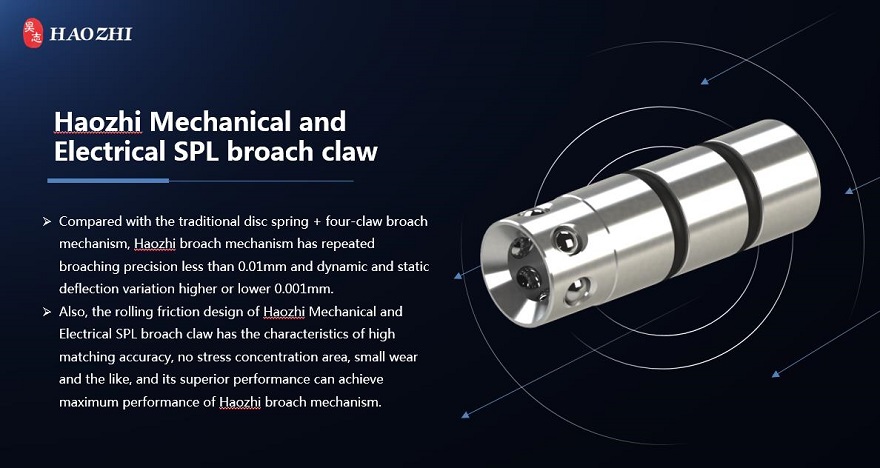 4) Historical zero failure rate: Since 2016, nearly 100,000 spindles installed with Haozhi broach mechanism have been produced in batches, and clients have not found any abnormality of broach mechanism.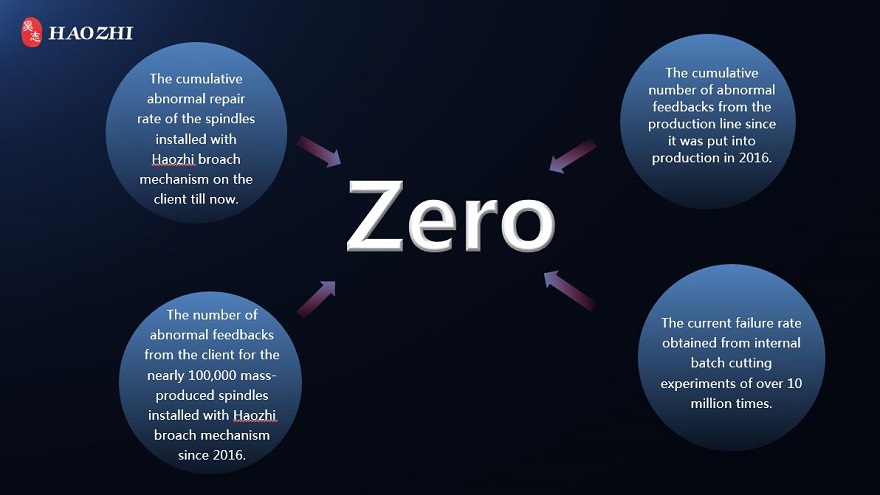 Good tools are prerequisite to the successful execution of a job. Haozhi Mechanical and Electrical has always adhered to the development strategy of "based on independent technology innovation and serving global advanced manufacturing". The independently developed motorized spindle series of machining centers can improve the overall processing efficiency of metal cavity porous parts and realize high-quality processing of metal filters. Haozhi Mechanical and Electrical insists on strengthening independent innovation, speeding up breakthroughs in core technologies, making every effort to meet customers' product needs, and accelerating the process of 5G base station construction!