Zheng Zhuowen, a member of the Party Group of Huangpu District Committee of CPPCC, Yang Xiulan, director of the Committee of Cultural and Historical Data and other leaders visited and investigated Guangzhou Haozhi Industrial Co., Ltd. in the morning of June 8. Tang Lijun, president of the Company, Li Yan, general manager of the Precision Service Department, and Meng Zhiguo, director of the Marketing Department warmly received them.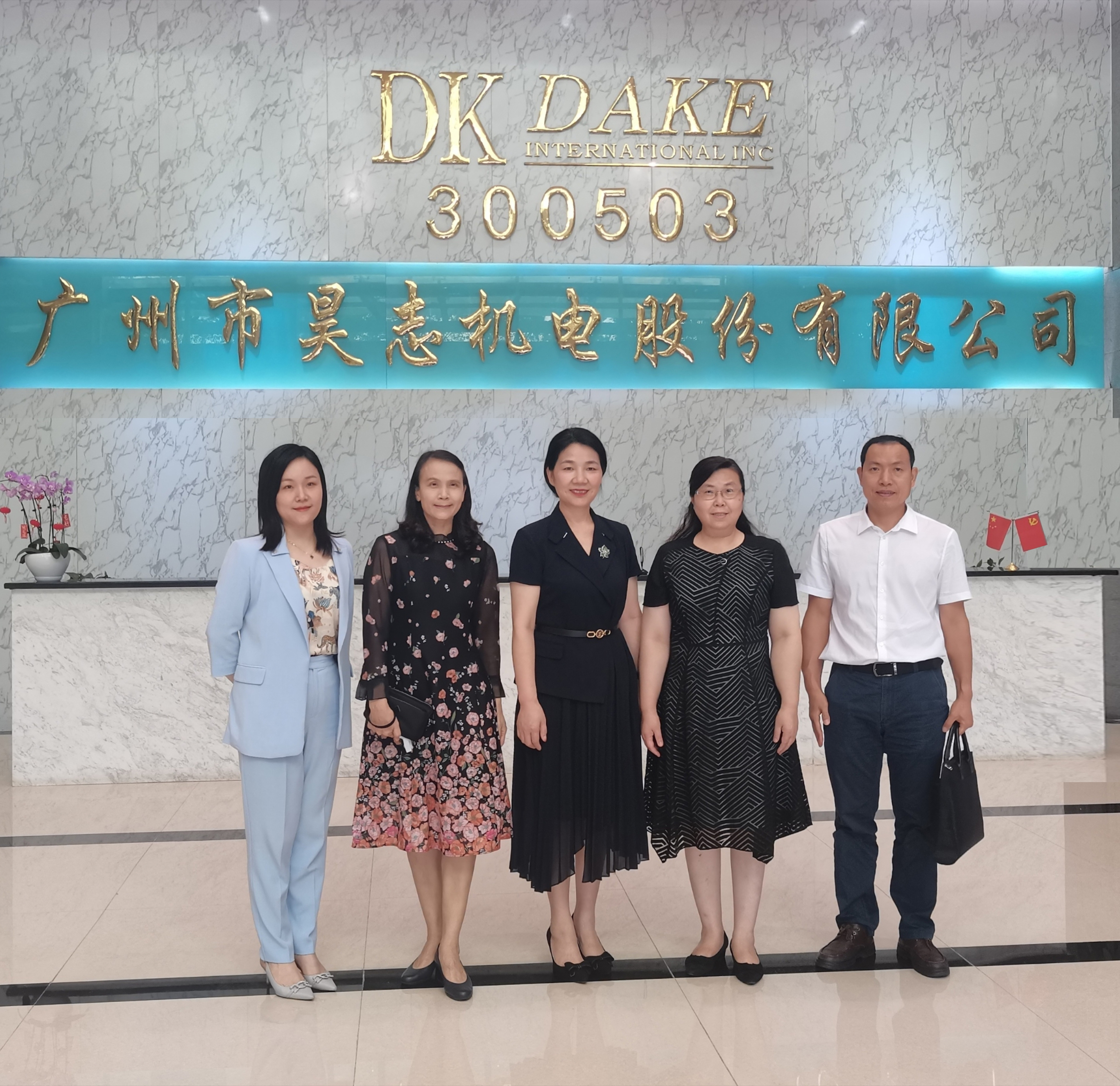 These leaders of the District Committee of CPPCC listened to the introduction of Meng Zhiguo about the main performance, application fields and technology level of dozens of series products such as motor spindle,turntable,reducer and hydrogen fuel cell compressor in the exhibition hall; and also listened to the introduction of Li Yan about the development history, industrial layout, research, production and sales as well as key projects of the Company in the meeting room. Afterwards, they affirmed and praised the development of the Company, and the "professional, refined, special, and new" features of its products.
At the symposium, Zheng Zhuowen introduced to the participants that the investigation was mainly commissioned by the District Committee of CPPCC to visit key enterprises in the district, understand their difficulties and needs, and provide necessary services and help to promote the development of enterprises. Tang Lijun expressed her gratitude to the District Committee of CPPCC for their care and support to Haozhi, thanked the leaders to spare time to visit the Company for investigation and guidance, and discussed the difficulties of recruiting skilled workers commonly faced by the manufacturing industry with these leaders. Zheng Zhuowen stated that the current form of employment has changed and the problem of "structural unemployment" is obvious. And they will report the relevant issues to the higher level, and coordinate with relevant departments to help enterprises solve the problem of "recruitment difficulties". In addition, they hoped that enterprises could overcome the difficulties together with the government under the epidemic, and make every effort to stabilize the operation and maintain the production. The District Committee of CPPCC will, as always, support enterprises to become bigger and stronger, provide services for enterprises and effectively solve their practical difficulties.
Tang Lijun once again appreciated the leaders of the District Committee of CPPCC for their support, and expressed that the Company will not forget its original intention. It will resolutely follow the leadership of the Party, always adhere to the development strategy of "Relying on independent technological innovation and serving global advanced manufacturing", and steadily move towards the goal of "Becoming the world's top design and manufacturing company for core functional components of high-end equipment".