On January 24, 2019,IMTEX&TOOLTECH was held in Bangalore International Exhibition Centre,India. IMTEX&TOOLTECH is one of the largest professional machine toolexhibitions in South Asia and Southeast Asia, which is held once a year to showthe latest trends and technological improvements of participants from all overthe world. There are six exhibition halls in this exhibition, with a netexhibition area of 48,000 square meters. A total of 1,032 exhibitors wererecruited, including international exhibitors from 24 different countries and regions.As a leading manufacturer of CNC machine tools and intelligent equipment corefunctional components in China, our company has showcased many series ofproducts and become the highlight of the exhibition. Our booth No. is H4-B132.We look forward to meeting you.

BIEC Site Plan (Booth No. H4-B132)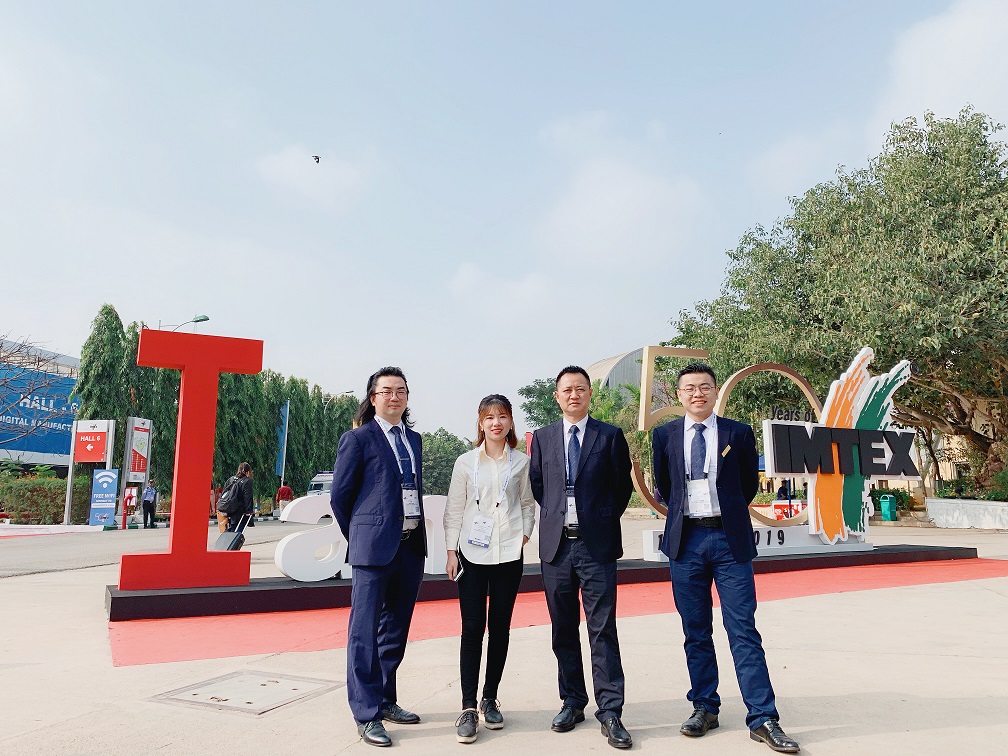 In this exhibition,our company exhibited a number of products, competing with the world's topbrands, especially the machining center motorized spindle, the engraving andmilling motorized spindle, the glass grinding motorized spindle, the highlightand ultra-precision machining motorized spindle, the harmonic reducer, themoment motor cradle five-axis turntable, the shank chuck and other exhibits,which attracted much attention and won the good comments and favor of theexhibition audiences. Our company has been recognized and praised by manyprofessional users and buyers on the world stage with its deep technicalreserves, excellent R&D strength and continuous R&D investment.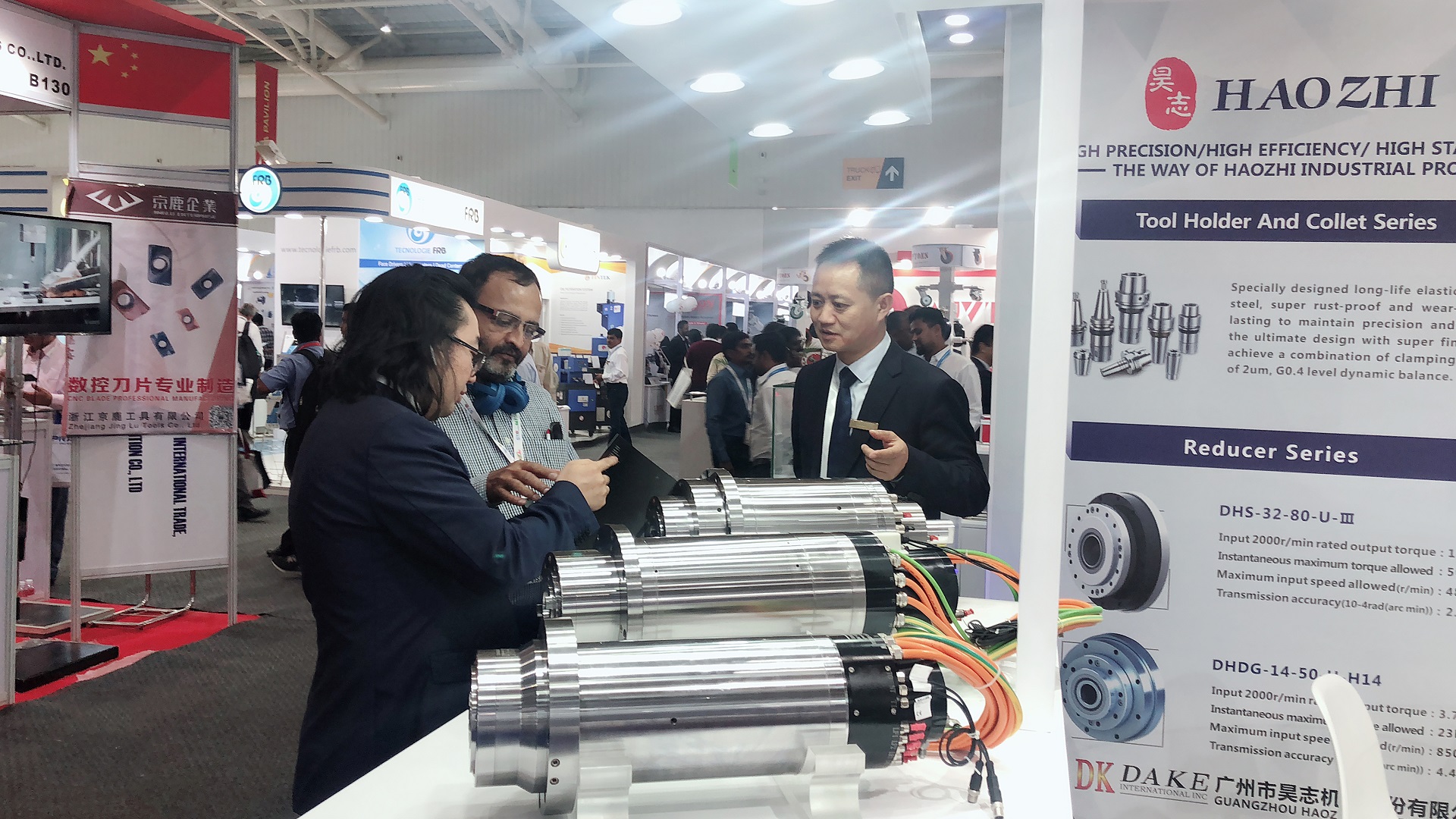 Machining centermotorized spindle supports vertical and horizontal installation, with zero loadof bearings in tool unloading. The service life of spindle tool changingmechanism increased to more than 5 million times. HSK or BBT precise interfaceis supported. Beats at standard test rod end can reach within 5μm. With uniquecooling design, it can fully cool motor and bearing, effectively reducingthermal elongation, improving the service life of motorized spindle.

The whole seriesadopts self-developed high-performance copper squirrel cage asynchronous motorwith high and low speed double winding switching, high efficiency, low noiseand low vibration. It can be equipped with self-developed rare earth permanentmagnet synchronous motor, oil-gas lubrication, central effluent and coolingtools to meet different models and different machining applications.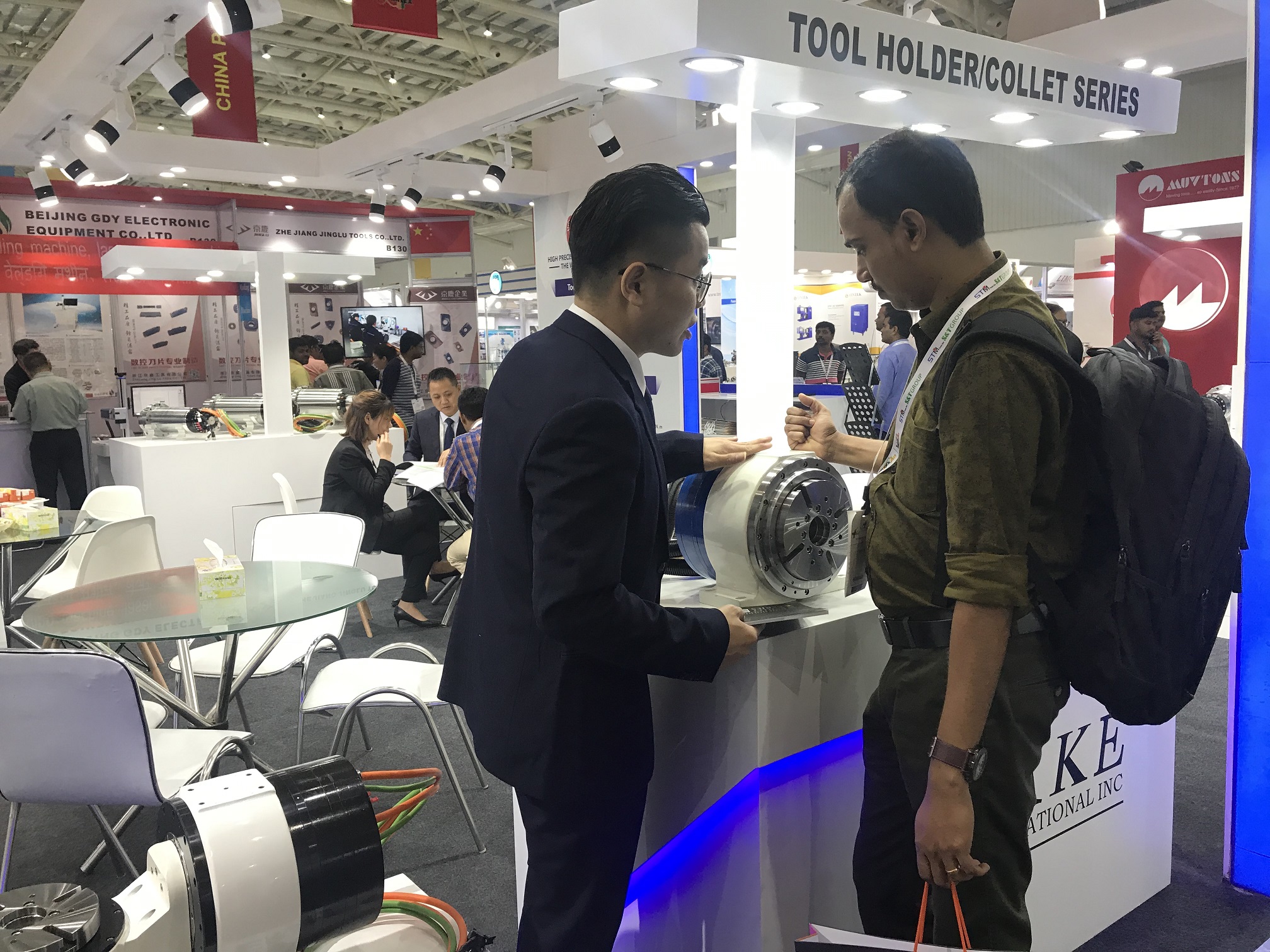 Turntable productsalso have excellent performance. DDR turntable can achieve high efficiencymachining. Compared with ordinary DDR, high torque motor created by HaozhiIndustrial independently can be increased by 42.7% and 61.5% in the powerdensity and torque respectively. For high-precision positioning, positioningaccuracy can reach ±10 seconds of arc, and the repetition accuracy can reach ±2seconds of arc. It is equipped with strong brake mechanism, which has goodsealing stability and guarantees the accuracy of the whole machine from manyaspects. At present, a number of product series have been developed, such asvertical four-axis, horizontal four-axis, single-arm five-axis and cradlefive-axis.
This exhibitiongathered the world's top industry technology and innovative products; our boothconstantly attracted the favor of industry customers. Haozhi elites wereenthusiastic, with the spirit of craftsmen, and set up a bridge between Haozhiand customers around the world, sincerely and patiently introduced Haozhiproducts, and provided the most professional and sincere services forexhibition customers!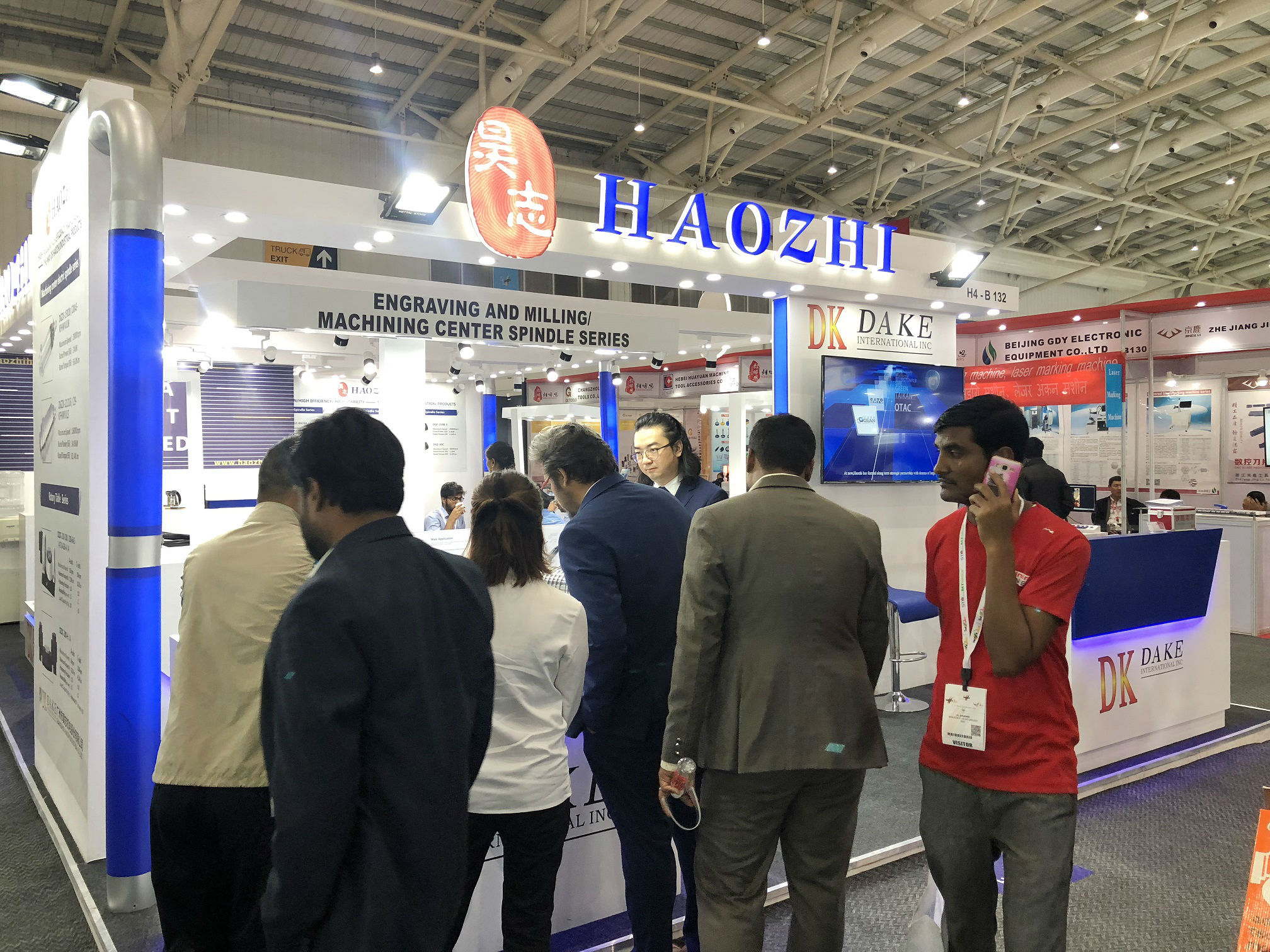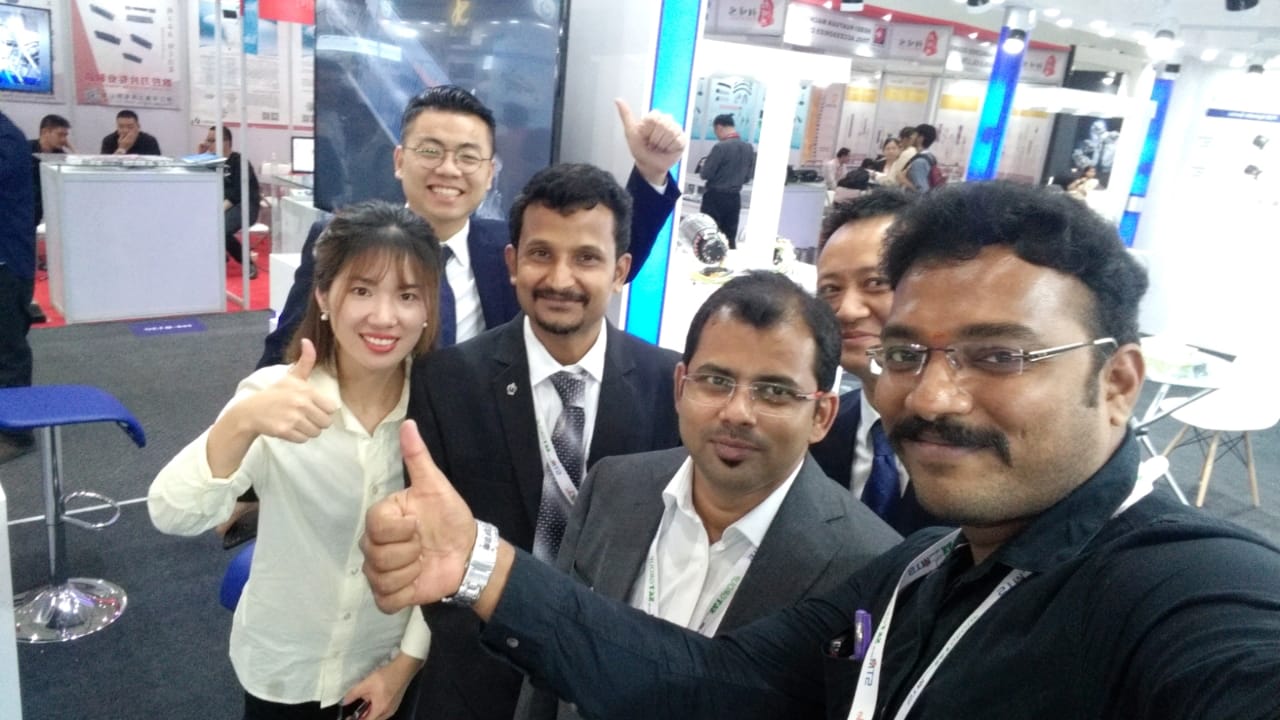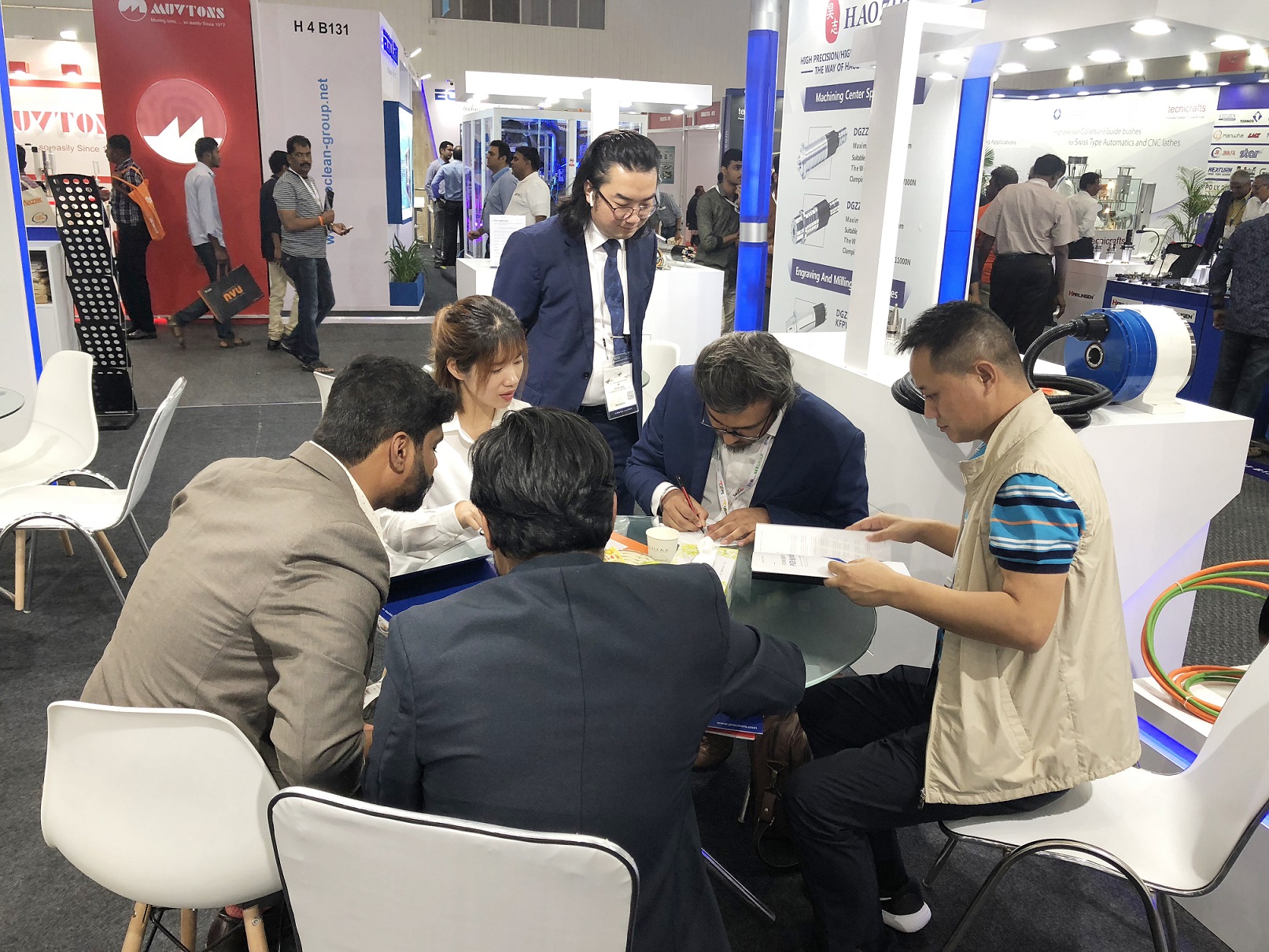 Haozhi Industrialalways adheres to the development strategy of "basing on independenttechnological innovation and serving global advanced manufacturing". Withthe vision of becoming the world's top equipment core functional componentdesign and manufacturing company, Haozhi Industrial is committed to promotingglobal advanced equipment manufacturing and improving human good experience.Haozhi will insist on increasing independent innovation, speeding upbreakthroughs in core technology, making every effort to meet customer'sproduct needs, resolutely boosting the publicity of the "Made in China"brand, concentrating on CNC machine tools and robots core functional componentsproducts, breaking through the dependence of high-end equipment core functionalcomponents on imports!
Guangzhou Haozhi Industrial Co., Ltd. is anenvironmentally-friendly high-tech, GEM listed company specializing in R&D,design, manufacturing, sales and maintenance of core components ofhigh-precision electromechanical integration, with the stock code of 300503.
GUANGZHOU HAOZHI INDUSTRIAL CO., LTD.
National customer hotline
400 6189 083
Guangzhou Headquarters
Address: No. 6, Jiangdong Street, YongheEconomic Zone, Economic and Technological Development Zone, Guangzhou City,Guangdong Province
Sale phone: 020-62257588
Fax (sale): 020-62868322
Fax (materials and equipment): 020-32226553
Suzhou Branch
Address: No. 888, Middle Chengbei Road, YushanTown, Kunshan City, Jiangsu Province
Sale phone: 0512-55108383
Phototelephony:0512-55107775