On June 15, 2022, a delegation of the Women's Federation of Huangpu District, led by Zheng Qi, Party Group Secretary and Chairwoman of the Federation, paid a visit to Guangzhou Haozhi Industrial Co., Ltd. for research on Taking Advantage of Women's Federation to Infuse Her Power into Efforts to Stabilize Economy. They were given a warm reception by Tang Lijun, Chairwoman of the Company, and Li Yan, General Manager of Precision Service Division.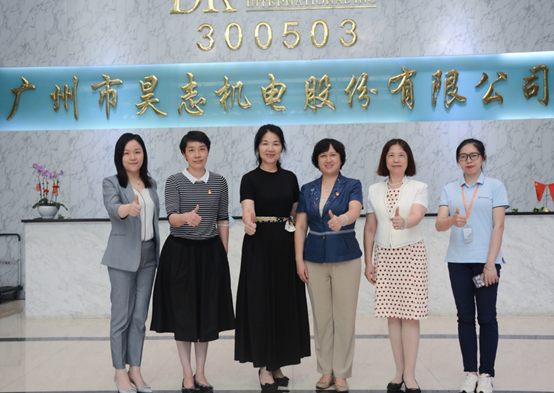 During the visit, the delegation of Women's Federation of Huangpu District, led by Chairwoman Zheng Qi, first visited our exhibition hall and was briefed on dozens of our product series, such as motorized spindle, rotary table, reducer and hydrogen fuel cell compressor, in terms of their performance, applications, level of technological development, market size and development of National Individual Champion Products in Manufacturing. Chairwoman Zheng gave recognition to our achievements and encouraged us to continue making use of our technological advantages to keep moving in the journey of innovation development towards specialization, refinement, distinction and innovation, crafting a Heart of China.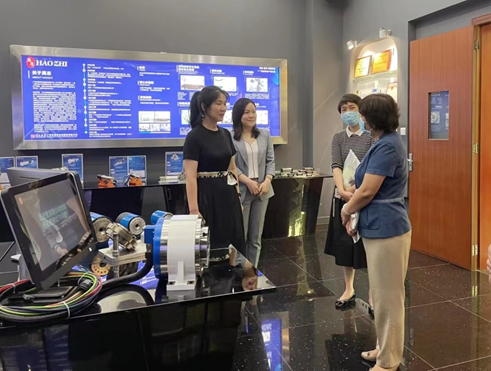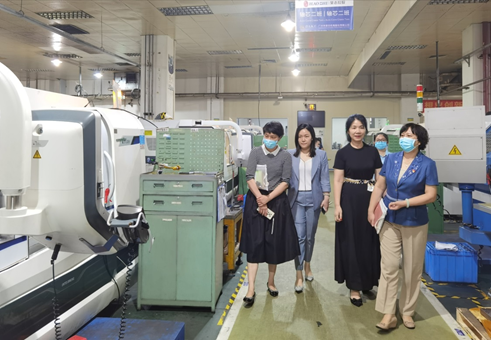 During subsequent visit to the workshop, Chairwoman Zheng and the delegation were briefed on our production process, technology, safety and environmental friendliness in work and construction of the world's first unmanned production line of motorized spindles. Chairwoman Zheng spoke highly of our highly intelligent production and encouraged us to work vigorously to promote best practice and catalyze digital, Internet-based, intelligent and sound development of manufacturing.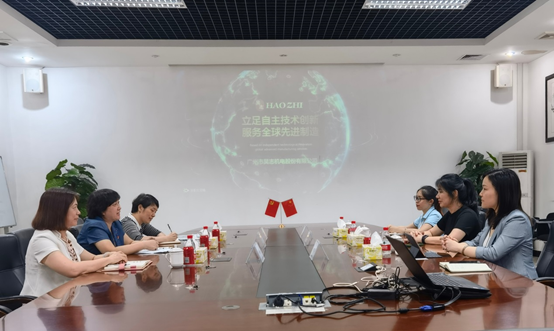 During the colloquium, Chairwoman Zheng mentioned that all sectors were affected by the intermittent resurgence of COVID 19 to varying degrees, and All-China Women's Federation was working hard to be a bridge connecting different parties, facilitate efficient preparations for pandemic control and economic and social development, gain insights into needs of women through in-depth research, and make contact with competent authorities to help women in all industries to remove obstacles to resumption of work and production activities. During the visit, the delegation expressed their special care for Tang Lijun, an entrepreneur and Executive Deputy Chairwoman of Female Talent Development Promotion Association, and their gratitude to Tang for her efforts to lead Haozhi Industrial as a positive contributor to public good for consecutive years and support to Women's Federation. The delegation also expressed their care for pandemic control, operational development as well as work and life of employees at Haozhi Industrial.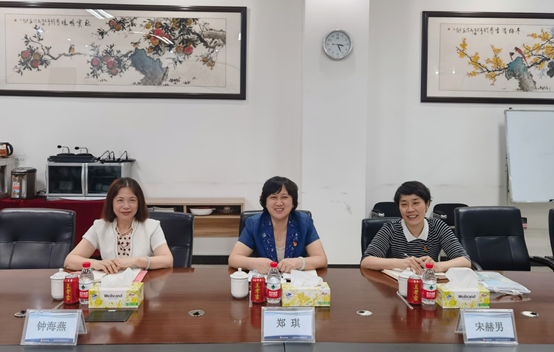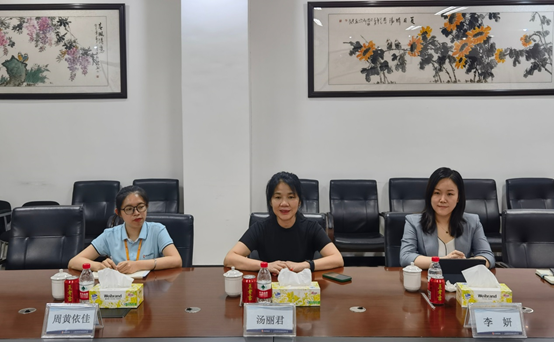 Chairwoman Zheng admired Haozhi Industrial's ability to seek innovative solutions, show more care for employees and offer to share the responsibility to promote economic development of the country in spite of increasing operational pressure. She also said that Women's Federation would continue to offer strong support to companies, help companies remove obstacles in practice and facilitate their development.
Tang Lijun, Chairwoman of the Company, expressed her sincere gratitude to care and support from leaders of the district-level Women's Federation, and promised that Haozhi Industrial would work with the government to overcome challenges, and secure normal operation and production. In future development, we will place a higher level of focus on needs of women for employment and public good, making our contributions to development of China.