To celebrate the 101st anniversary of the founding of the Party and welcome the 20th National Congress, enhance the sense of honor, belonging and mission of party members, further encourage all party members to consciously fulfill their obligations, keep in mind the original mission, and strengthen the belief of abiding by the party's policies, Haozhi Party Branch launched a series of party building themed activities on June 30.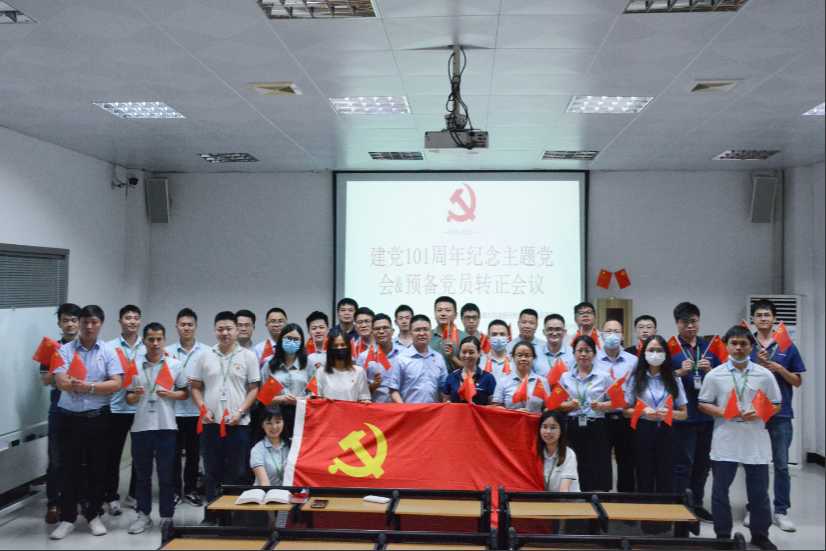 Thanks to the Party, Blessing the Party
Haozhi Party Branch organized a collection of blessing messages with the theme of "Love the Party, Respect the Party and Praise the Party" on the afternoon of June 30. The employees of Haozhi participated enthusiastically, and wrote down their heartfelt blessings and gratitude to the party and the country. They not only confided their love for the motherland and the party, but also showed Haozhi people's confidence in creating a better future together and their enthusiasm to contribute to the promotion of party and country construction and the great rejuvenation of the Chinese nation!
In the evening, the Haozhi Party held a party meeting on the 101st anniversary of the founding of the party and a preparatory party member regularization meeting. At the meeting, Dong Qinwei, the first secretary of the branch, led the Branch's party members and activists to review the glorious history of the party, and carried out the training of Theory and Practice of Party Building in Two New Party Organizations. At the meeting, seven preparatory party members reported on their ideological trends and personal growth in the past year, which showed Haozhi people's spirit of strict requirements for themselves, continuous learning and continuous growth. In the end, all preparatory party members passed unanimously in a secret ballot and became full members.
Haozhi has adhered to the party's policy and unswervingly supported the leadership of the Communist Party of China. While achieving corporate development, the company has never forgot to give back to the society and fulfill its social responsibilities. As the Haozhi Party Branch continues to grow, more outstanding corporate talents will emerge to help the company achieve high-quality development.
Here, we wish a happy birthday to the 101st anniversary of the Communist Party of China, and wish the party's 20th National Congress a smooth convening!