On September 18th, 2023, the European Machine Tool Expo (EMO) in Hannover, Germany opened grandly at the Hannover International Exhibition Center. Haozhi made its scheduled appearance at booth A55 in Hall 12 of the German EMO Exhibition, stunning the entire venue with its excellent product quality and excellent solutions. Haozhi Booth gathered a large number of visitors to visit and negotiate, and our business personnel provided warm reception and professional explanations.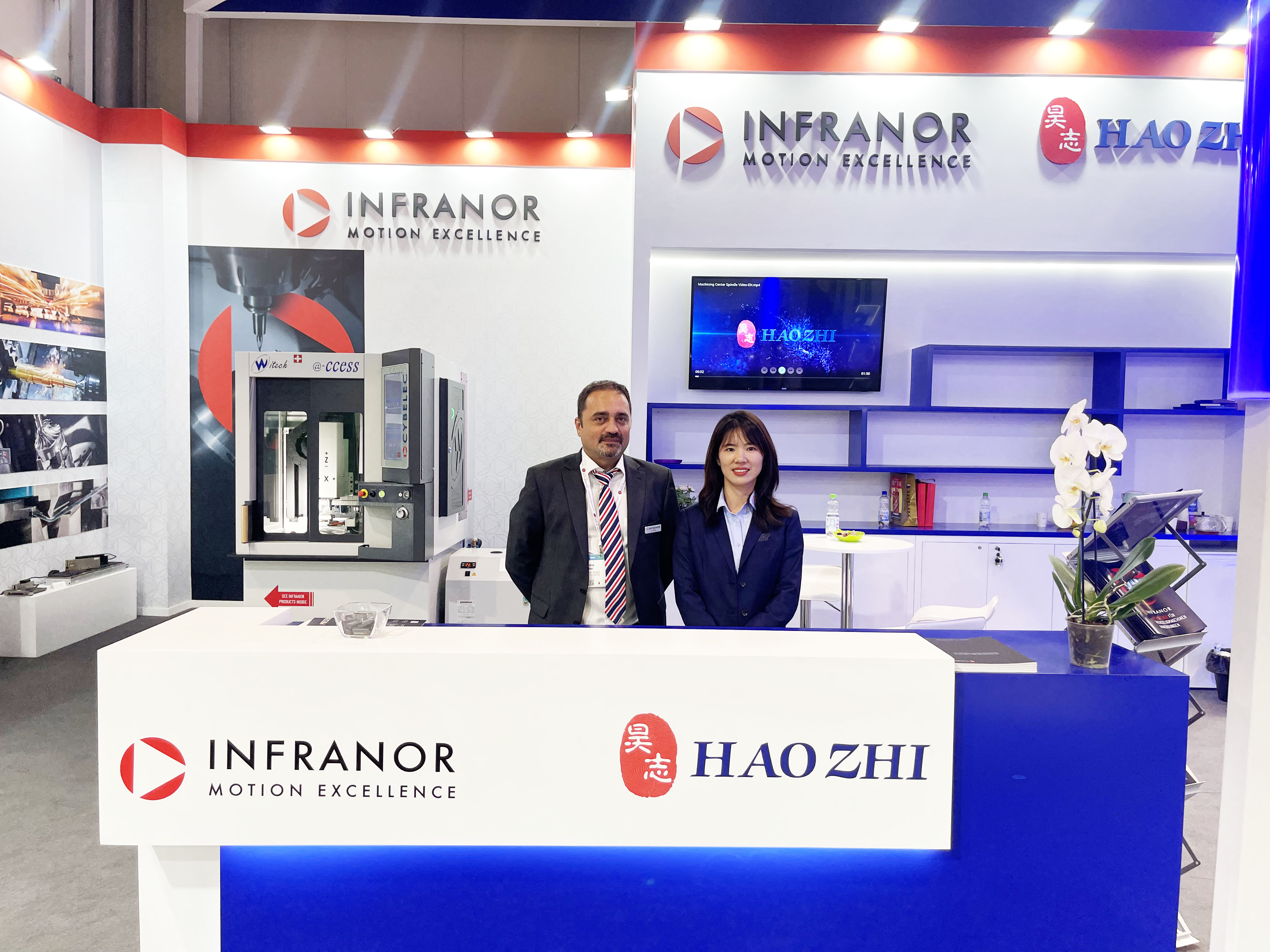 Heavyweight exhibits, coming strong
In order to meet the needs of overseas markets, Haozhi brought multiple star products: machining center electric spindle, torque motor swing head, precision DD turntable, air floating ultra precision electric spindle, high thrust linear motor, harmonic reducer, robot joint module, six dimensional torque sensor, as well as high-end products of Infranor Group: control system, servo drive, servo motor, etc., to the German EMO exhibition.
01
DGZYX-210 Turning and Milling Composite Machining Center Electric Spindle
The application of turn-milling composite processing maximizes the expansion of machining space
A. Compact installation with the swing head
The length is only 395mm, greatly expanding the processing space.
B. Strong processing ability
The rated output is 37kW, the rated torque is 96Nm, and the maximum speed is 12000 rpm, which combines strong cutting and high-speed cutting.
C. High torque
The locking torque of the shaft core can reach up to 1000Nm.
02
DGZX-27007 machining center electric spindle
High power, High torque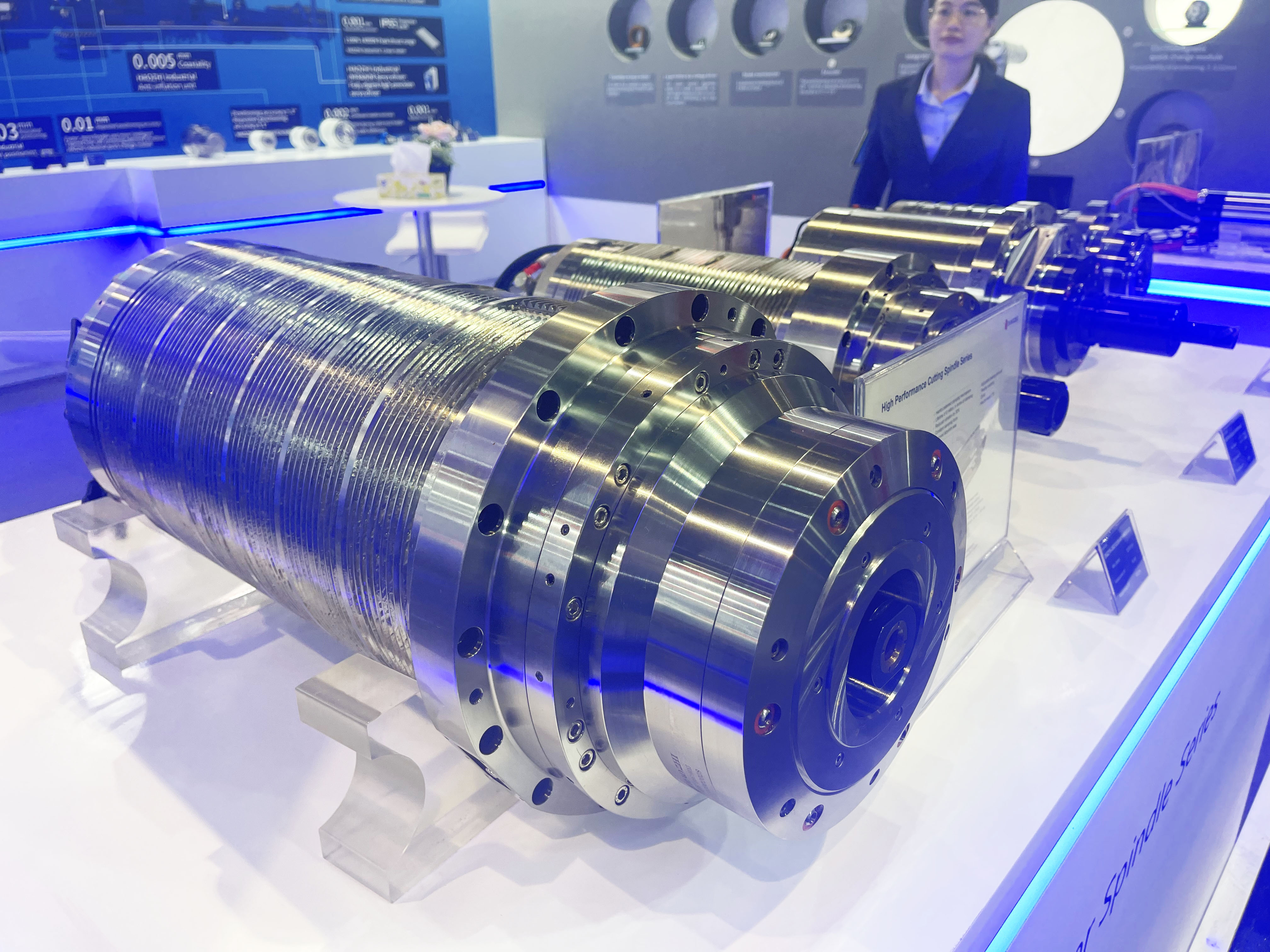 A. High power
Adopting a three-phase asynchronous dual winding motor with a rated output power of 75kW.
B. High torque
The rated output torque is 551Nm, which can achieve strong cutting.
03
DBDB-335-100 torque motor swing head
High rigidity, High efficiency, High precision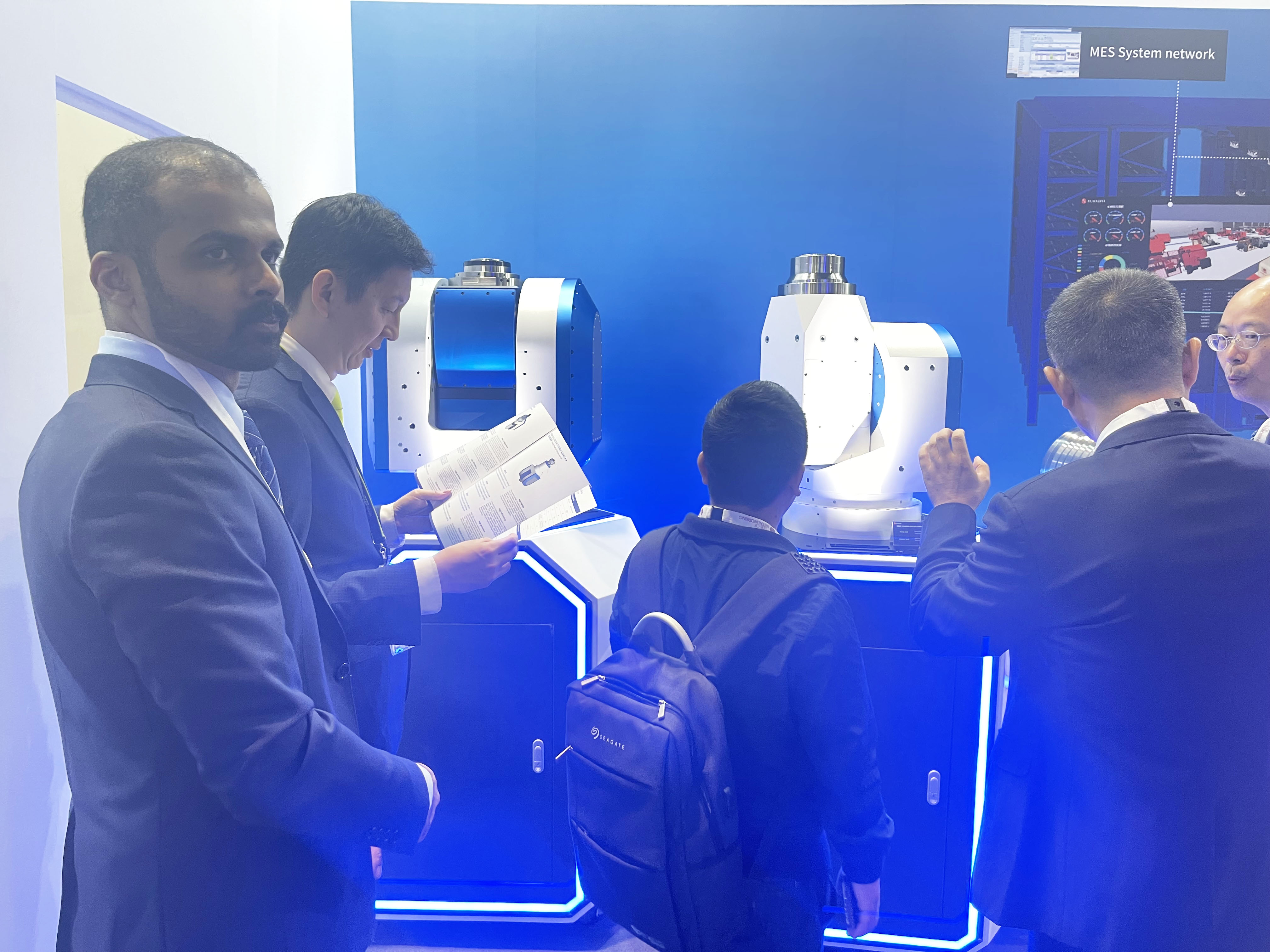 A. High rigidity
The axial stiffness of the entire machine shaft end exceeds 240N/ μm. Radial stiffness exceeding 310N/ μ m. Innovative brake mechanisms are equipped on both sides of the A-axis, providing strong and stable clamping rigidity.
B. High efficiency
Compared to traditional torque motors, the power density increases by 42.7% and torque increases by 63%, resulting in excellent dynamic response performance. Coupled with high speed and high torque electric spindles, it can achieve extremely high processing efficiency in both low-speed recutting and high-speed precision milling.
C. High precision
The positioning accuracy reaches ± 10 ″, and the repeated positioning accuracy reaches ± 2 ″. Paired with Haozhi high-speed and high-precision electric spindle, ensuring ultra-high precision and surface effect during 5-axis machining process.
D. Flexible customization
The swing head adopts a modular design, supporting the installation of various electric spindles with different functions, compatible with mainstream communication protocols on the market, and can be flexibly matched and customized according to customer needs.
04
Precision DD turntable series
Efficient processing artifact
High torque, High precision, High stability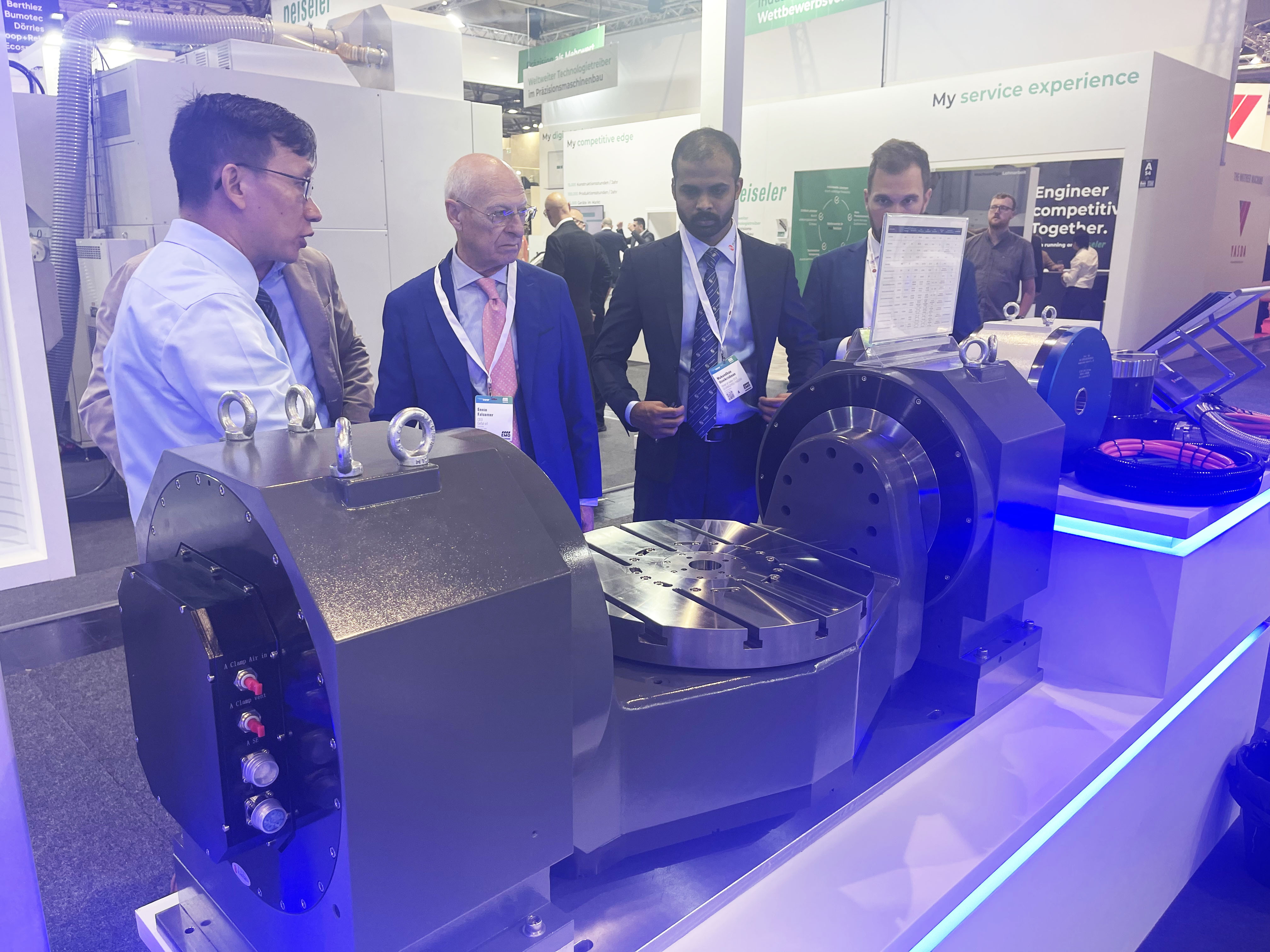 A. High torque
The independently developed high-performance torque motor increases torque by 63% compared to ordinary torque motors.
B. High precision
The positioning accuracy is ≤ ± 3 ″, and the repeated positioning accuracy is ≤ ± 1 ″.
C. Innovative clamping mechanism
The independently developed brake mechanism has a stable structure and strong braking force.
D. High stability
Verified by over 10000 DD turntable clients to ensure the stability of the entire machine.
05
Linear motor series
Accurate positioning, Ultra-low temperature rise, Multiple protections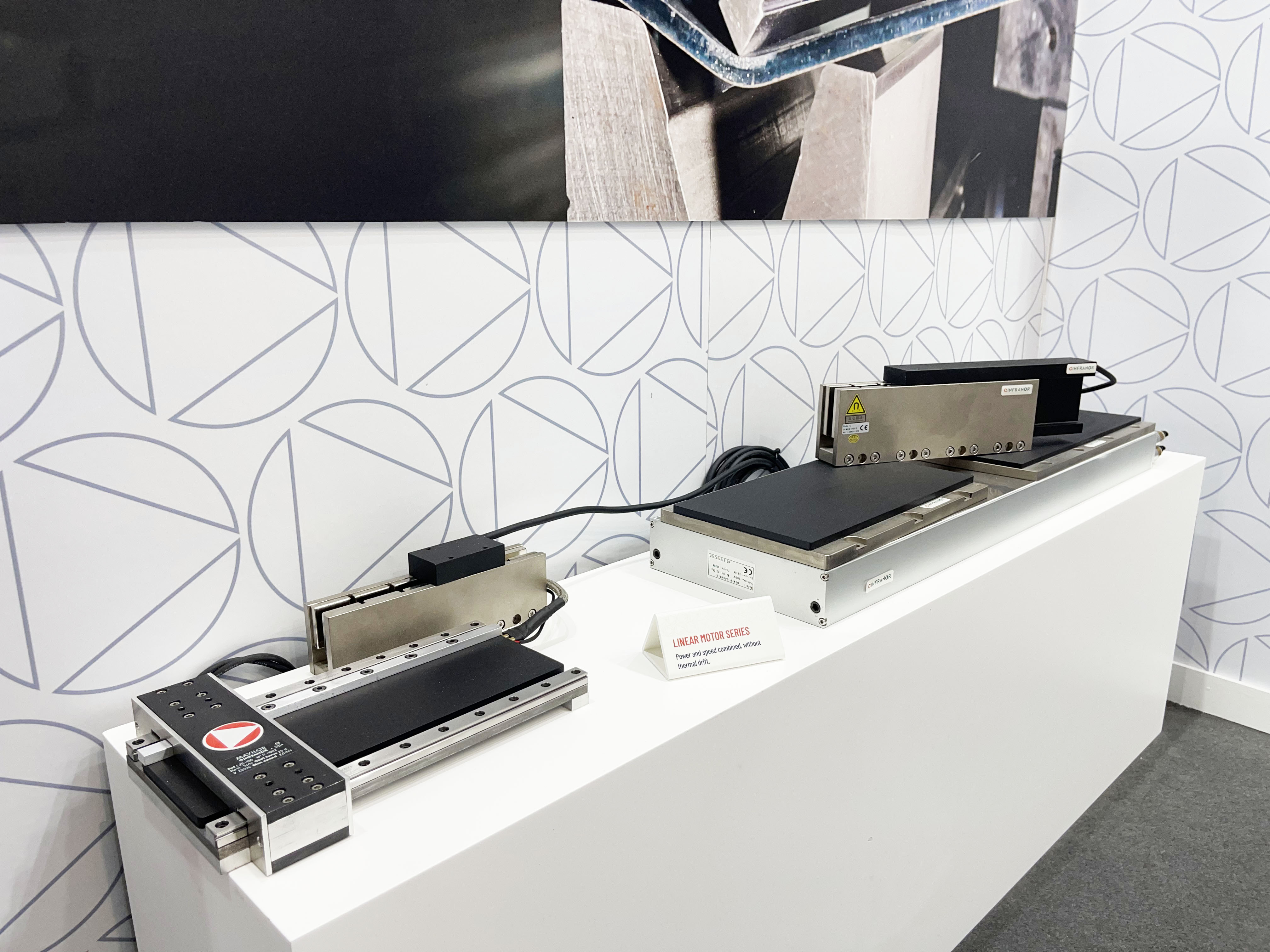 A. High efficiency
The fast moving speed is more than twice that of a rotating servo motor.
B. High precision
Bidirectional repeated positioning accuracy up to 1μm.
C. High thrust
Continuous thrust of 550N-6200N, peak thrust of 1100N-12000N.
D. High protection level
IP65 high protection level.
E. Ultra low temperature rise
Patented cooling structure with ultra-low temperature rise<2K.
06
Core functional components of collaborative robots
Provide one-step robot solutions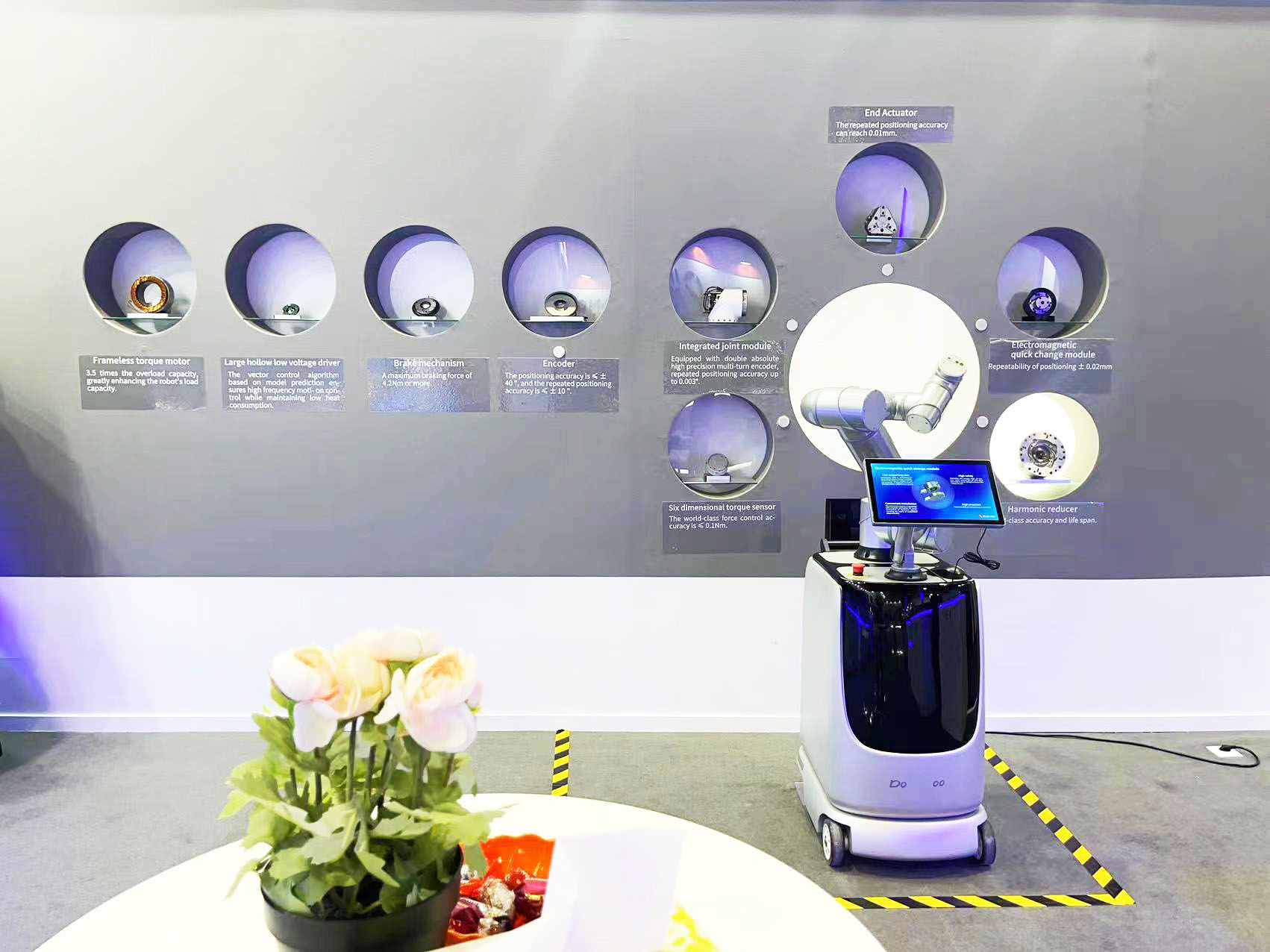 Joint module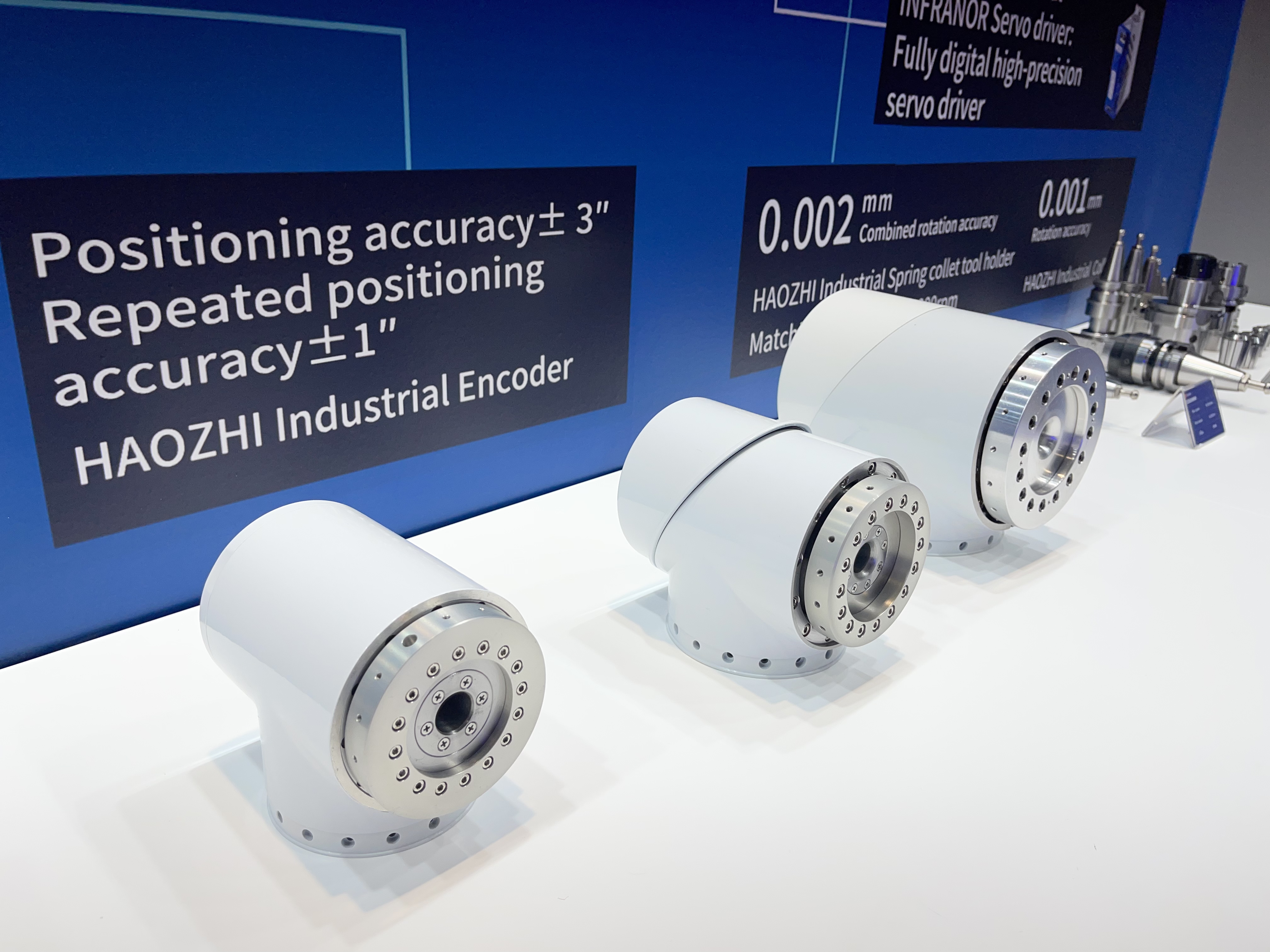 Excellent performance
A. Adopting high-performance frameless torque motor with 3.5 times overload capacity, stable operation, small current fluctuations, more precise and safe force control.
B. Equipped with a high-precision dual absolute encoder, ensuring high output accuracy and repetitive positioning accuracy of up to 0.003 °.
C. The multi turn dual absolute encoder, frameless torque motor, and high rigidity harmonic reducer make virtual force control a reality.
Lightweight
Compact structure, minimizing the weight of the robot joint module and ensuring the robot's self weight ratio.
Long lifespan
A. The module adopts high-precision, long-life, high rigidity, and low noise harmonic reducers to compensate for the short lifespan of the module.
B. Equipped with dual intelligent sensors, effectively monitoring the heating status of the module and motor, ensuring the lifespan of the joint module.
World-class precision and lifespan harmonic reducer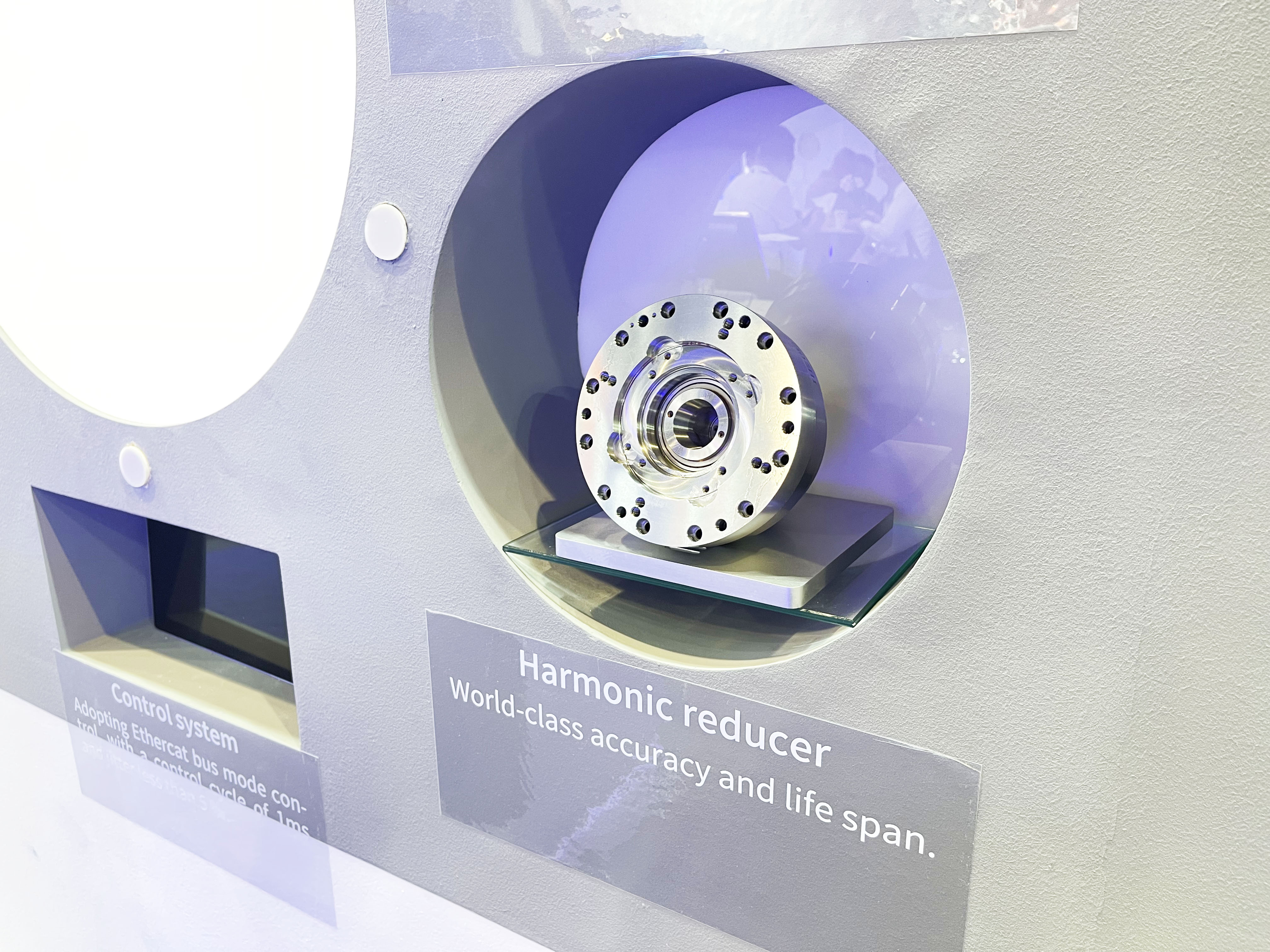 A. Independently invented SP tooth shape, ensuring that the number of meshing teeth reaches over 30%, greatly improving the performance of the product.
B. The rigidity exceeds the industry standard by 10%, the transmission accuracy exceeds the industry standard by more than 20%, the product life L50 reaches 50000 hours, and the batch reaches world-class accuracy and lifespan.
High performance frameless torque motor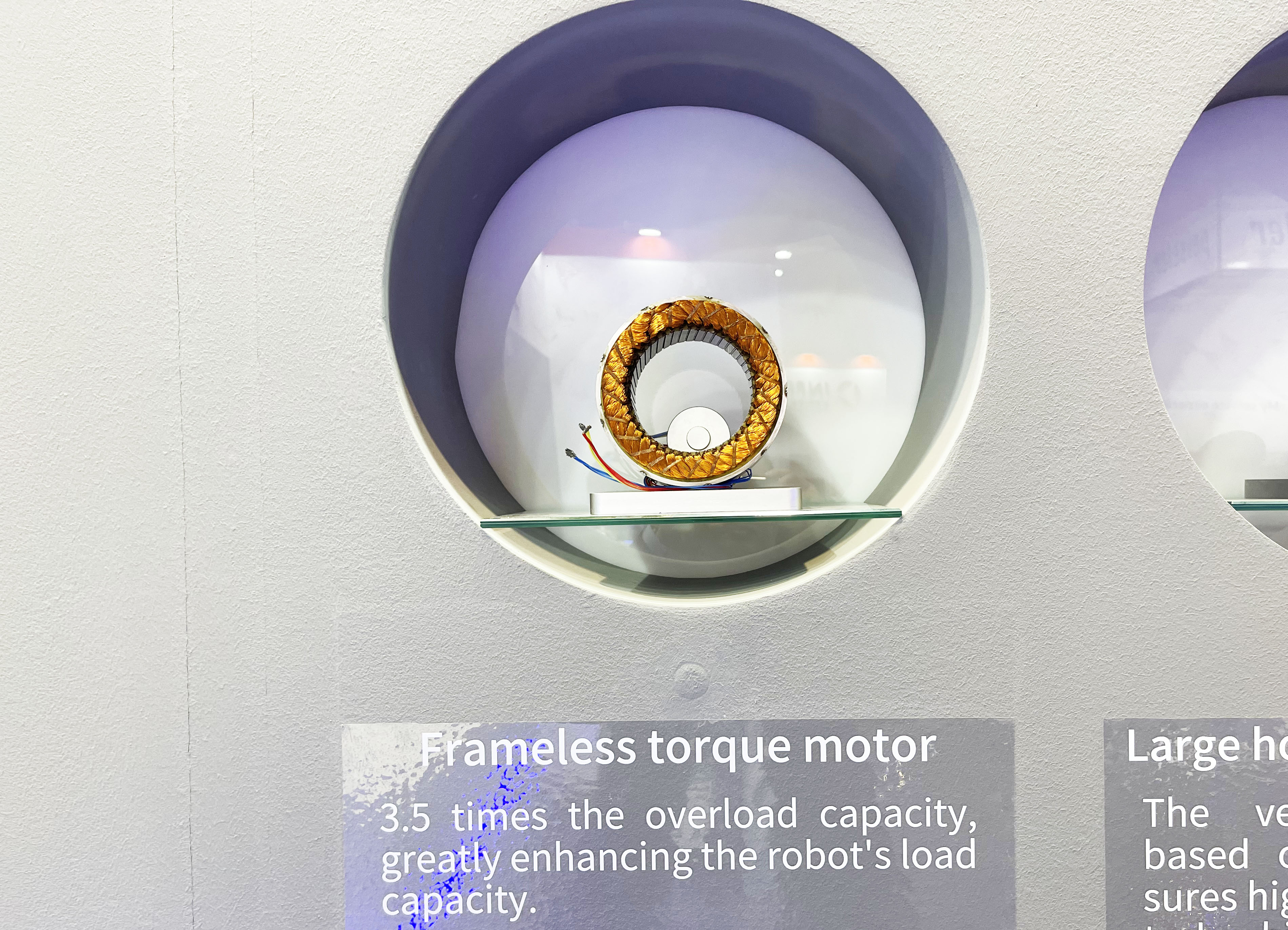 A. Torque fluctuation ≤ 1%, which is more conducive to robot torque control.
B. 3.5 times overload capacity, stable operation, small current fluctuations, more precise and safe force control.
Lower heating, strong and powerful braking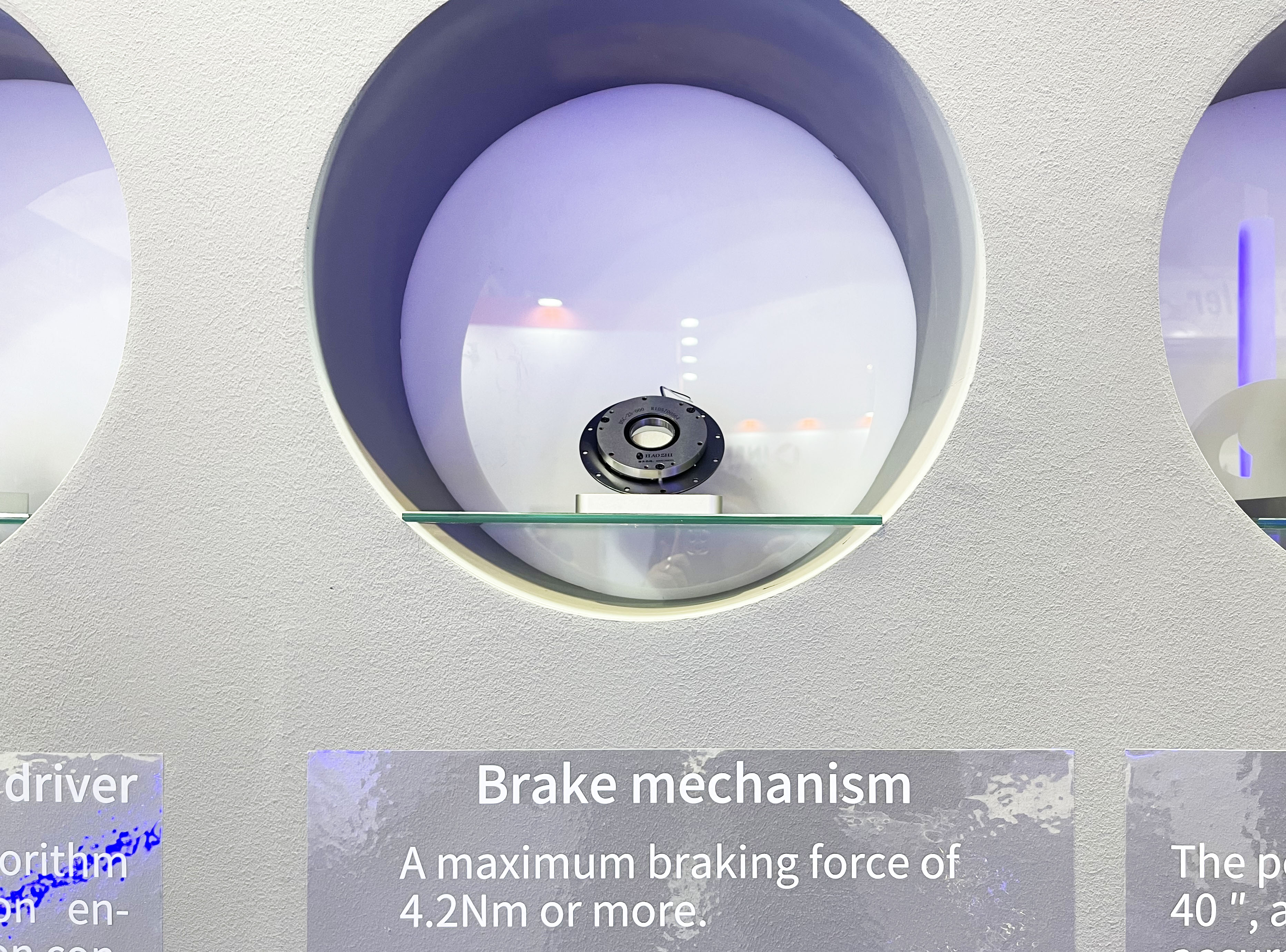 A. A maximum braking force of 4.2Nm or more.
B. Thickness ≤ 9.5mm, with a more compact structure.
C. Turn on voltage< 24V, maintain voltage < 7V.
High precision dual absolute encoder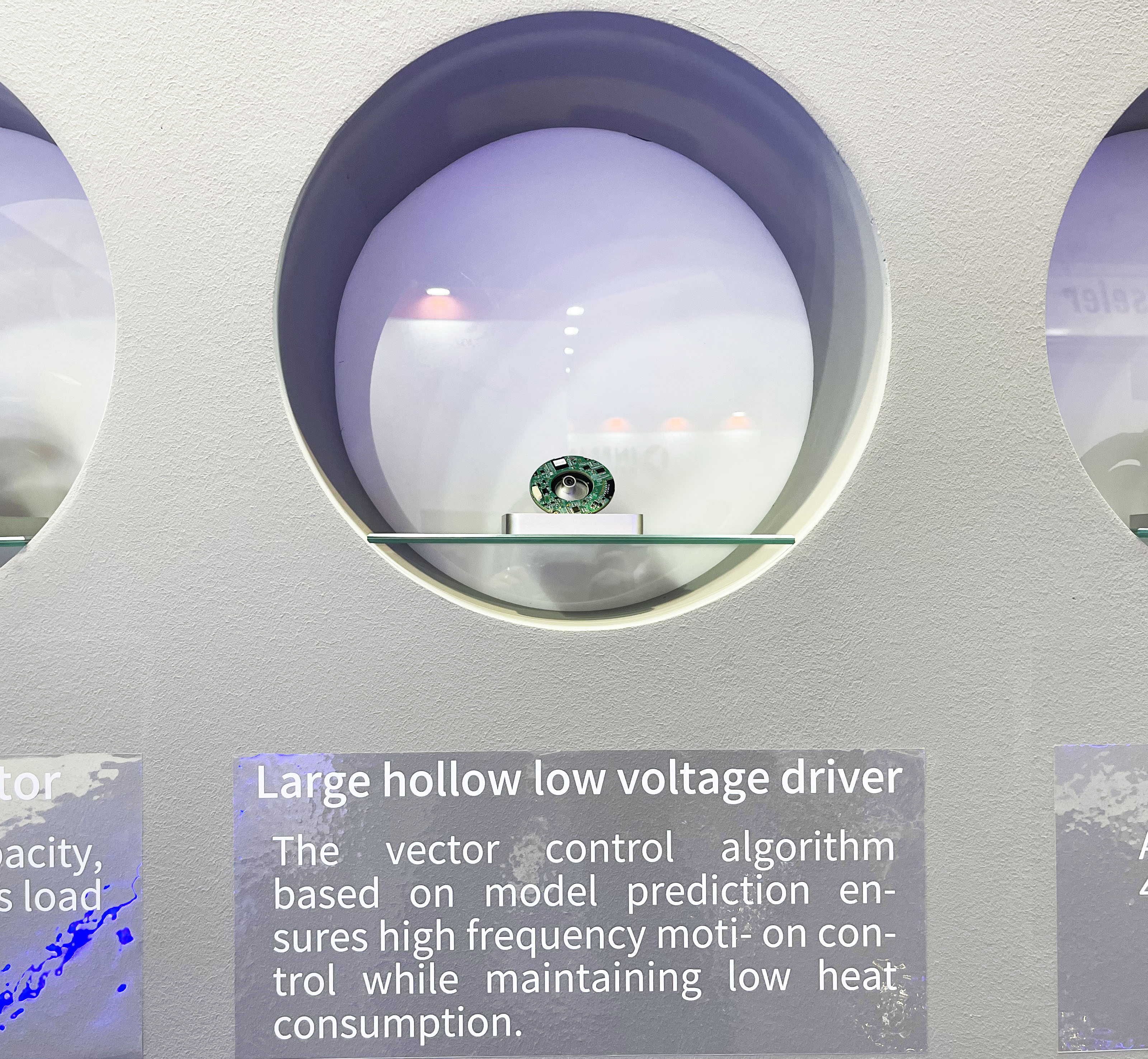 A. The positioning accuracy is ≤ ±40″, and the repeated positioning accuracy is ≤ ±10″.
B. Wide working temperature range: -40℃ to +85℃, suitable for applications under harsh climatic conditions.
C. High reliability: resistant to oil, dust, and water vapor, easy to maintain, stable and reliable performance.
Six dimensional torque sensor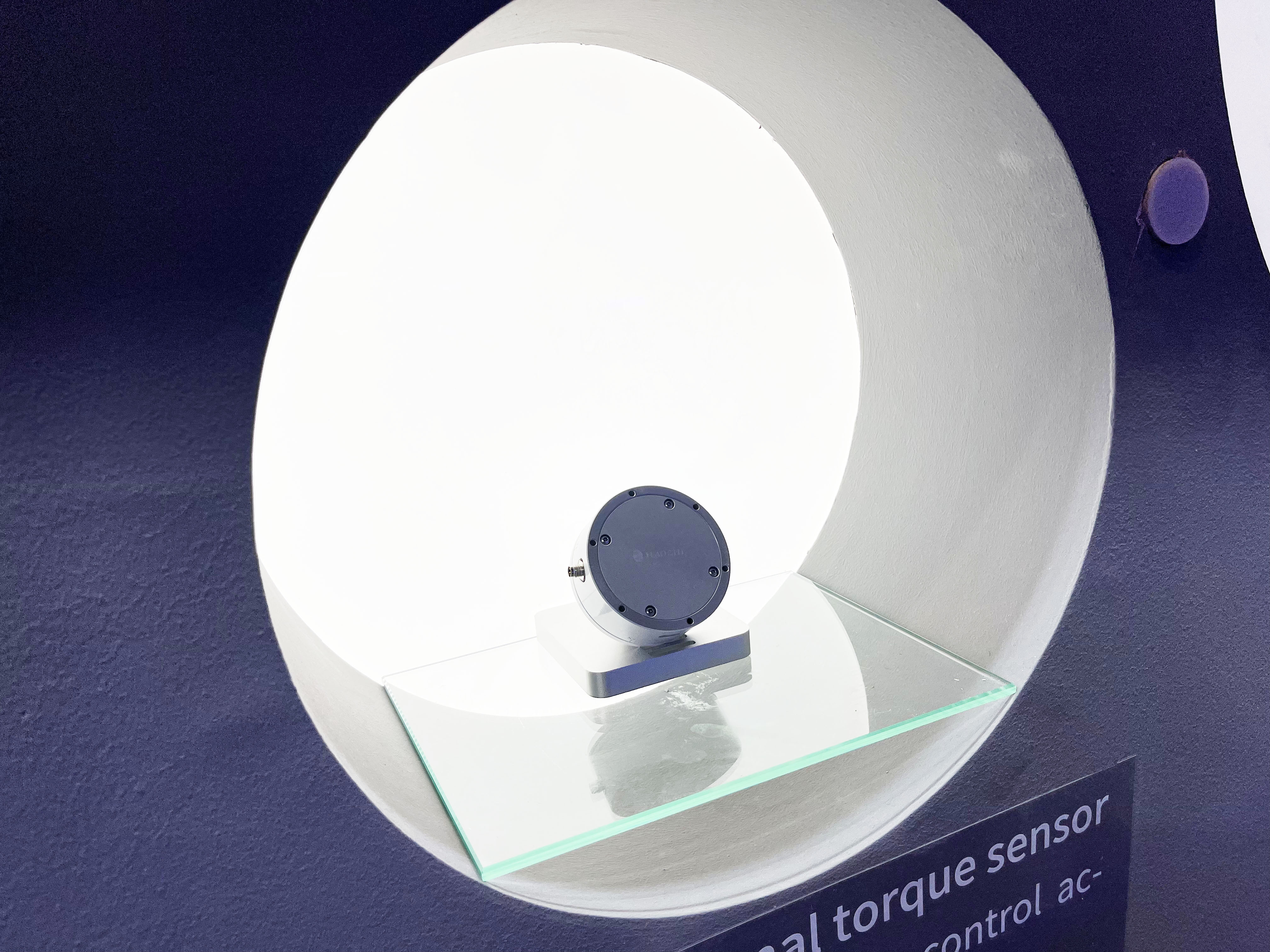 A. The world-class force control accuracy is ≤ 0.1Nm.
B. Temperature self compensation, low creep.
C. 18 or 24 bit A/D conversion, with a sampling rate of up to 1KHz.
D. Communication protocols: Ethercat, Ethernet, CAN, R485, and other options.
E. The Kalman and Butterworth dual filtering algorithms provide smoother force/torque output.
F. 6-channel analog signal input, low noise instrument amplification.
07
Infranor Group's high-end products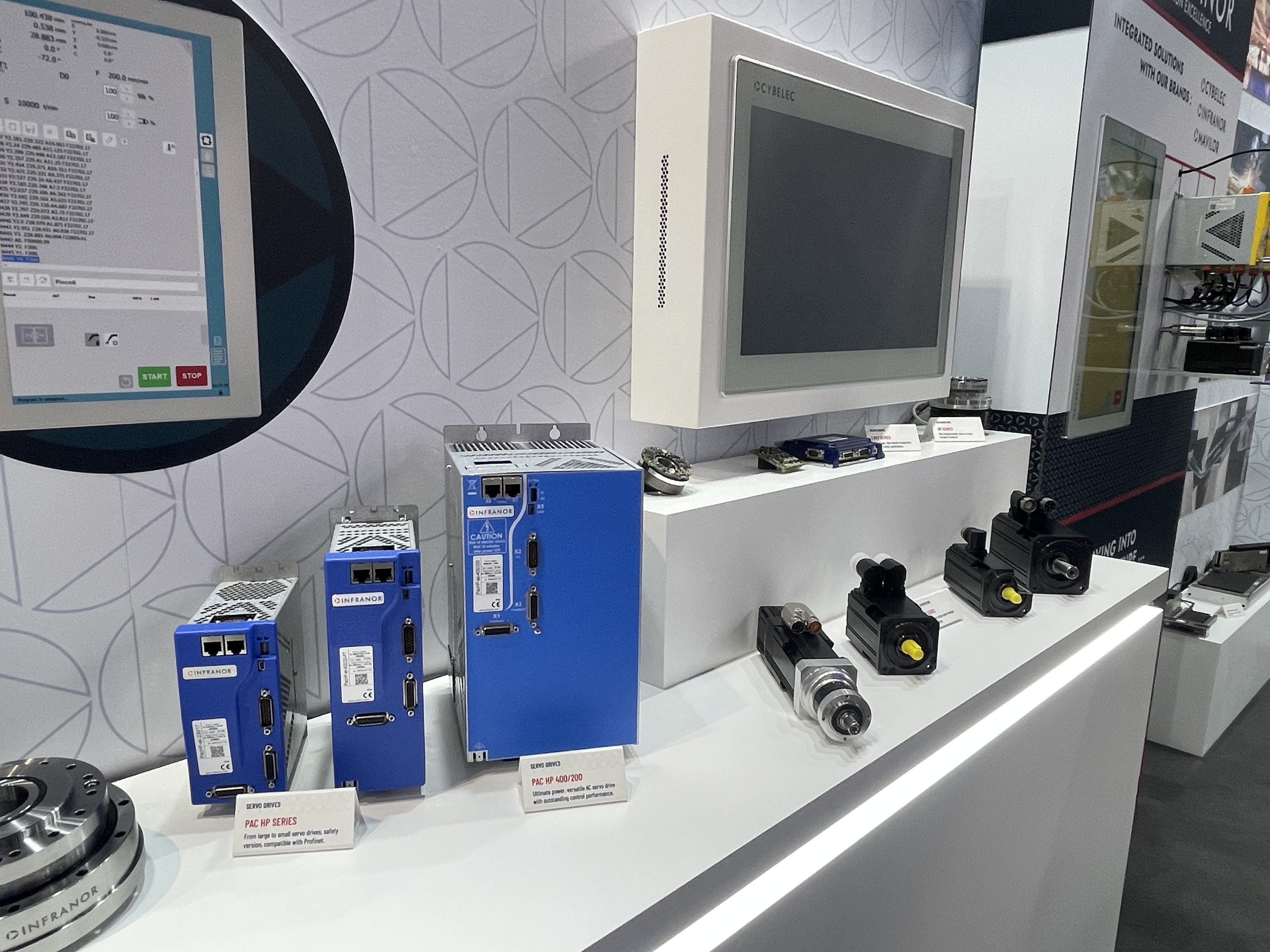 More ingenious products, looking forward to meeting you!
Exciting and ongoing, this exhibition will continue until September 23rd. Welcome to Hall 12 A55 of Haozhi Booth for face-to-face communication and negotiation. Looking forward to meeting you!