On September 19th, the 23rd China International Industrial Expo officially kicked off at the National Convention and Exhibition Center (Shanghai). Haozhi made a grand appearance at the 8.1H-B020 exhibition hall.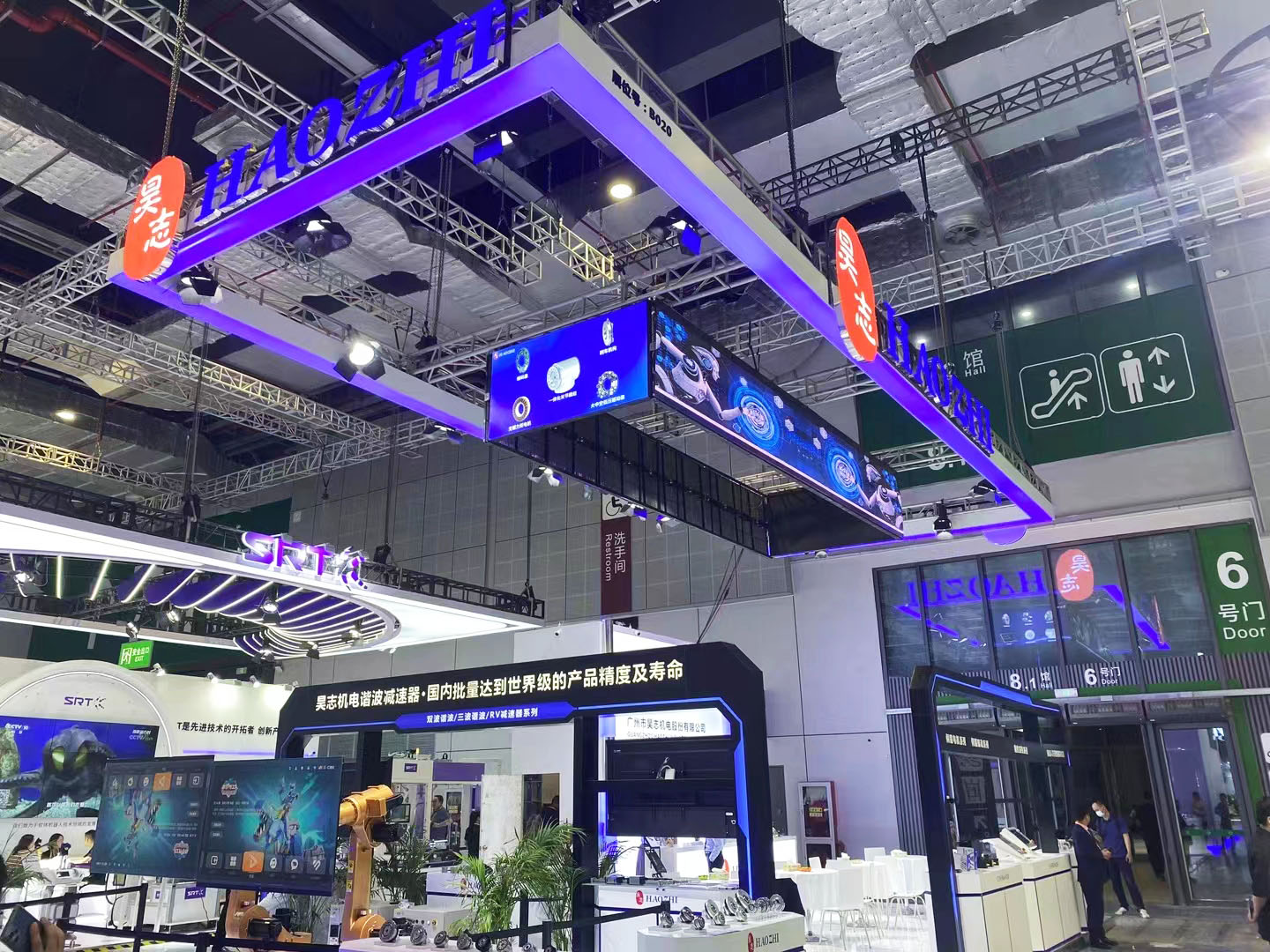 Continuously attracting attention on site
At the exhibition site, there was a continuous flow of people at Haozhi Booth, and industry customers flocked to the booth to visit and negotiate. The staff sincerely provide professional explanations and meticulous services to customers, winning their high recognition.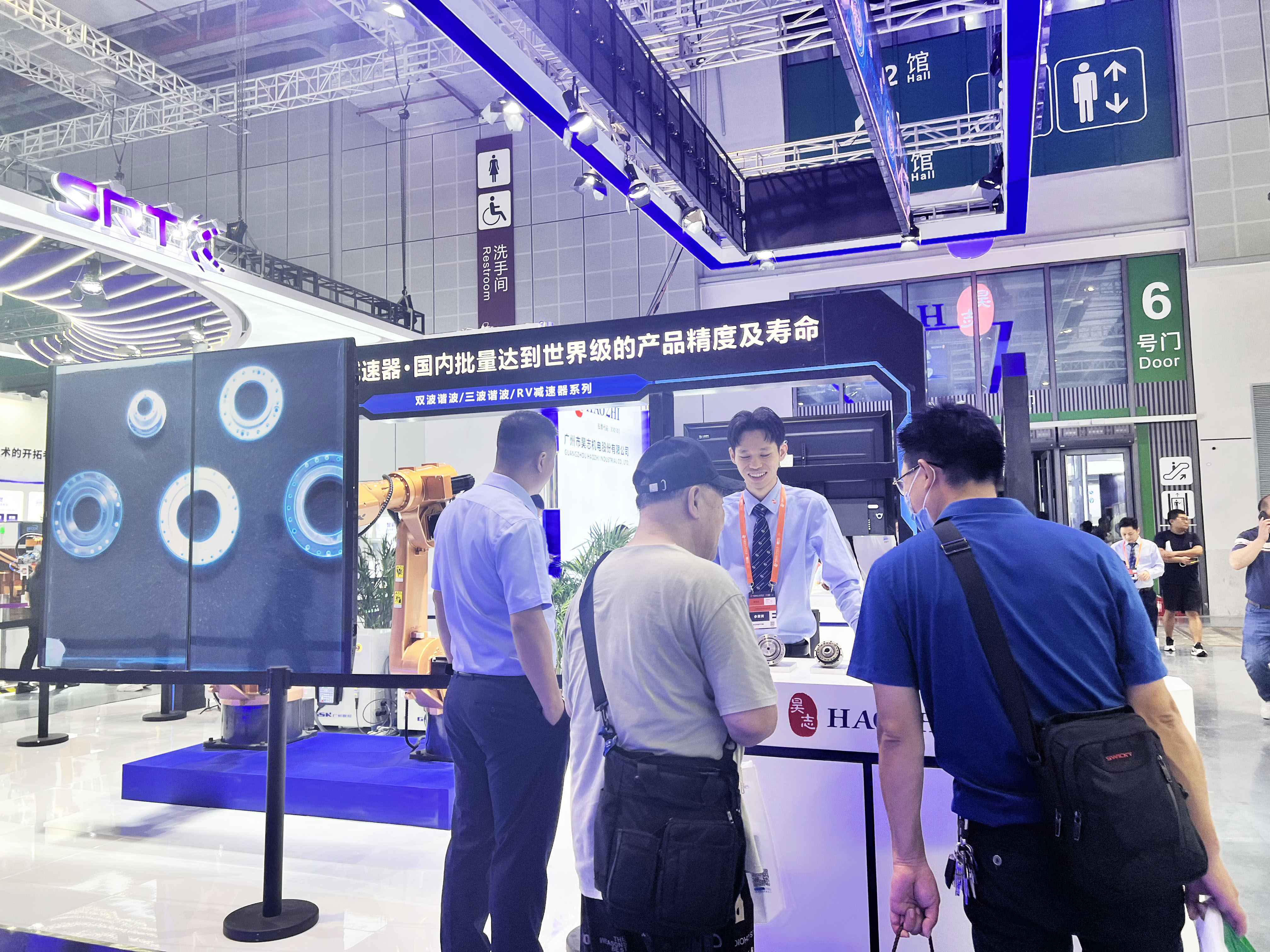 Star products ignite the entire audience
At this exhibition, Haozhi exhibited a series of high-quality robot core functional components, aiming to provide customers with overall robot solutions. Mainly including robot joint modules, harmonic reducers, frameless torque motors, brake mechanisms, encoders, large hollow low-voltage drives, six dimensional torque sensors, robot end actuators, and high-end products of Infranor Group, including CNC systems, servo motors, servo drives, etc.
Robot joint module
Provide one-step robot joint solutions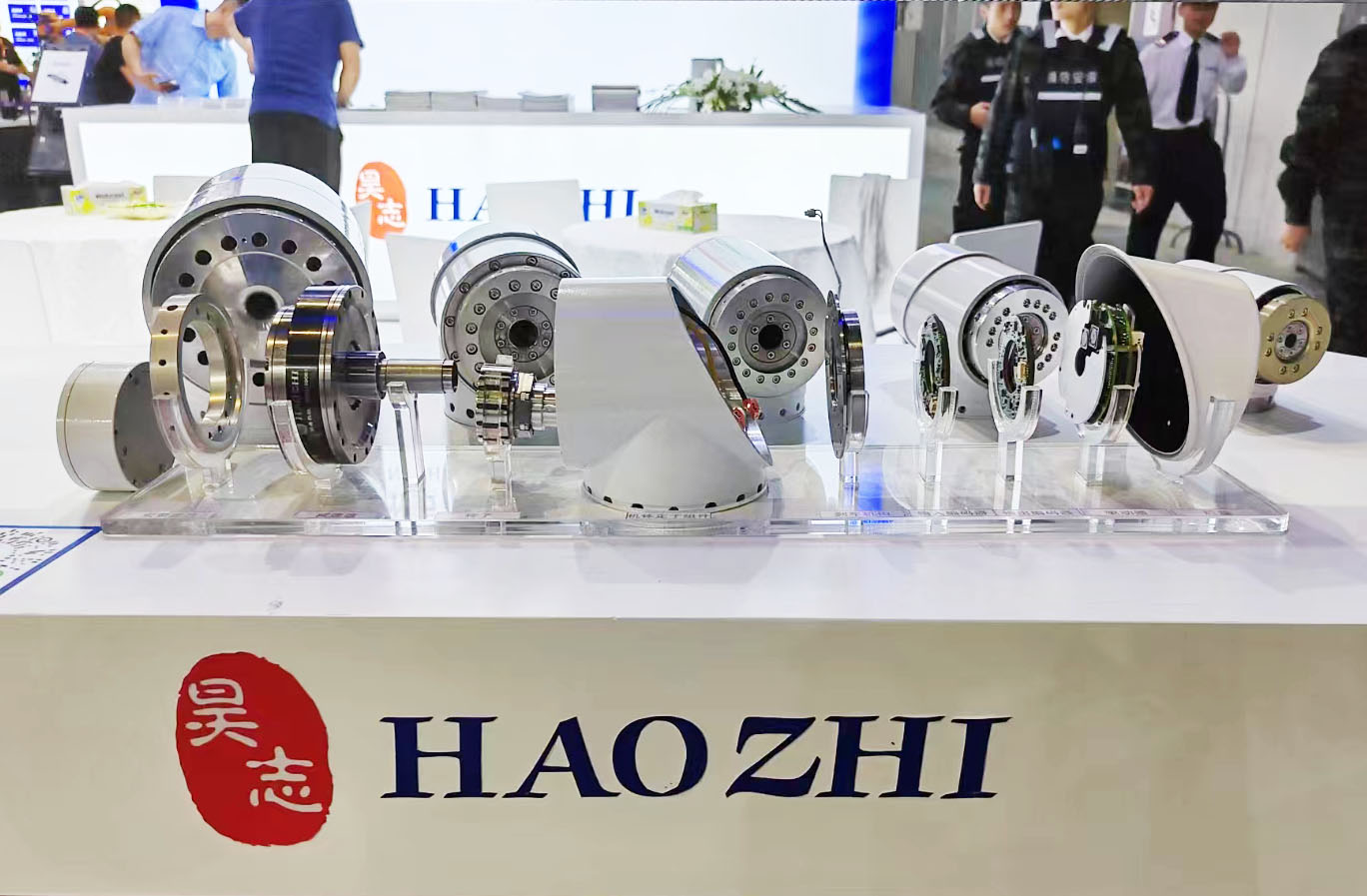 01 Excellent performance
A. Adopting high-performance frameless torque motor with 3.5 times overload capacity, stable operation, small current fluctuations, more precise and safe force control.
B. Equipped with a high-precision dual absolute encoder, ensuring high output accuracy and repetitive positioning accuracy of up to 0.003 °.
C. The multi turn dual absolute encoder, frameless torque motor, and high rigidity harmonic reducer make virtual force control a reality.
02 Lightweight
Compact structure, minimizing the weight of the robot joint module and ensuring the robot's self weight ratio.
03 Long Life
A. The module adopts high-precision, long-life, high rigidity, and low noise harmonic reducers to compensate for the short lifespan of the module.
B. Equipped with dual intelligent sensors, effectively monitoring the heating status of the module and motor, ensuring the lifespan of the joint module.
Harmonic reducer series
Harmonic reducers that achieve world-class product accuracy and lifespan in batch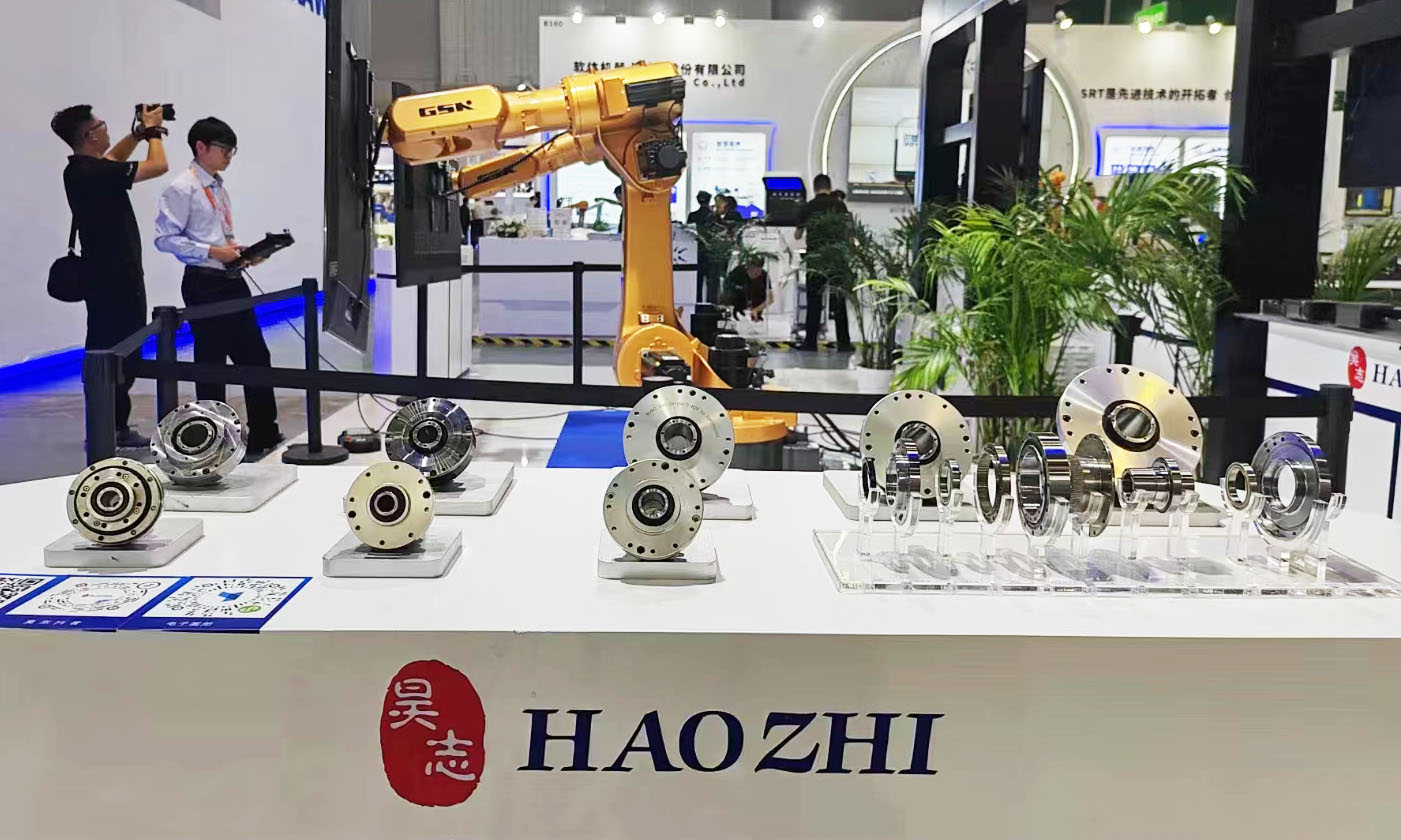 A. Independently invented SP tooth shape, ensuring that the number of meshing teeth reaches over 30%, greatly improving the performance of the product.
B. The rigidity exceeds the industry standard by 10%, and the transmission accuracy exceeds the industry standard by more than 20%.
C. Haozhi harmonic reducer has stunning transmission accuracy and ultra long service life. The transmission accuracy can reach up to 25 arcseconds, and the repeated positioning accuracy can reach up to 5 arcseconds; The lifespan can reach L10:10000 hours or more, and L50: 50000 hours or more;
D. The three wave harmonic reducer featured in this exhibition has significantly increased its rigidity by about 75% and transmission accuracy by 20% compared to the double wave harmonic reducer.
Frameless torque motor
Torque fluctuation ≤ 1%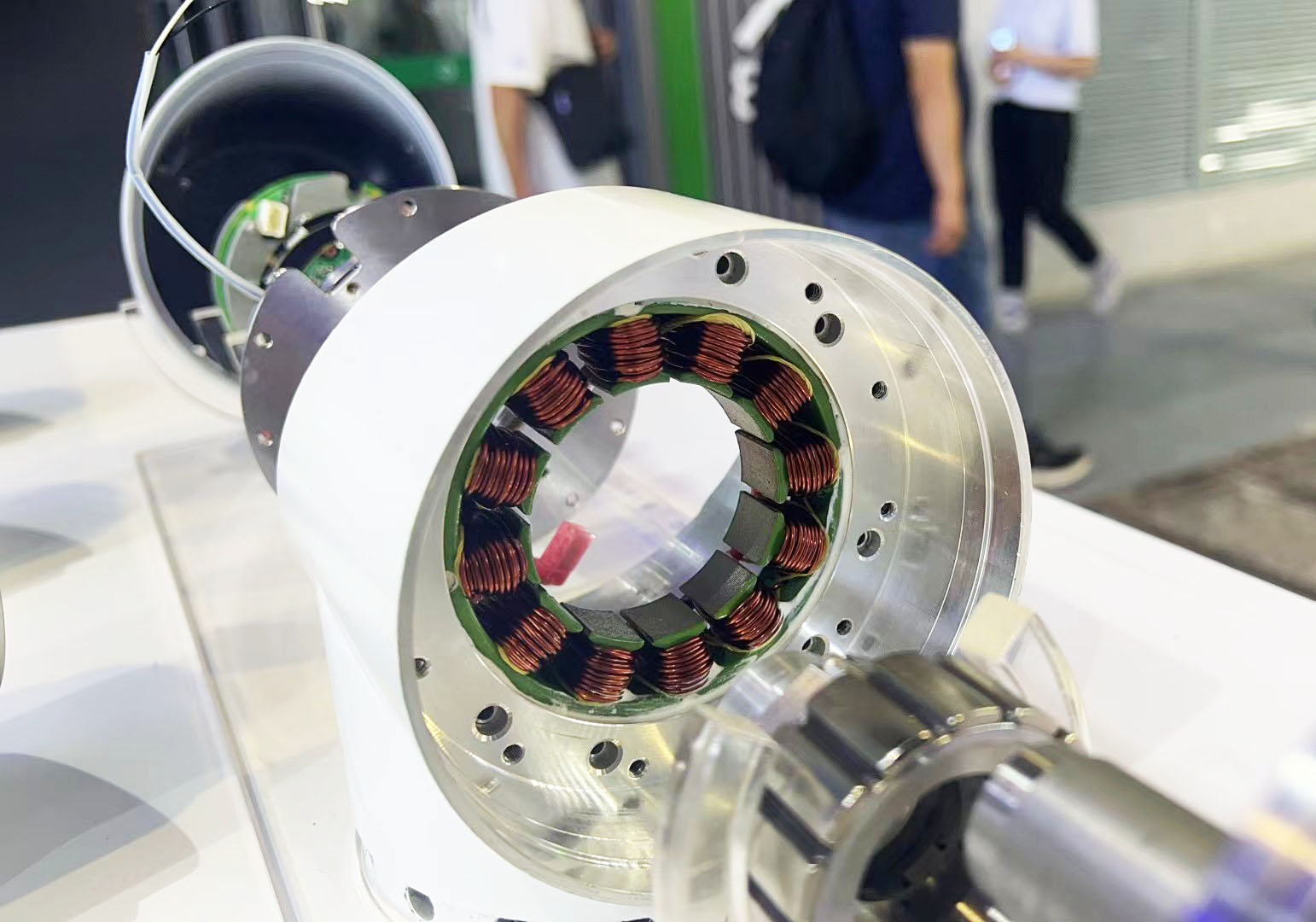 A. Torque fluctuation ≤ 1%, which is more conducive to robot torque control.
B. 3.5 times overload capacity, stable operation, small current fluctuations, more precise and safe force control.
Strong and powerful braking mechanism
Maximum braking force above 4.2Nm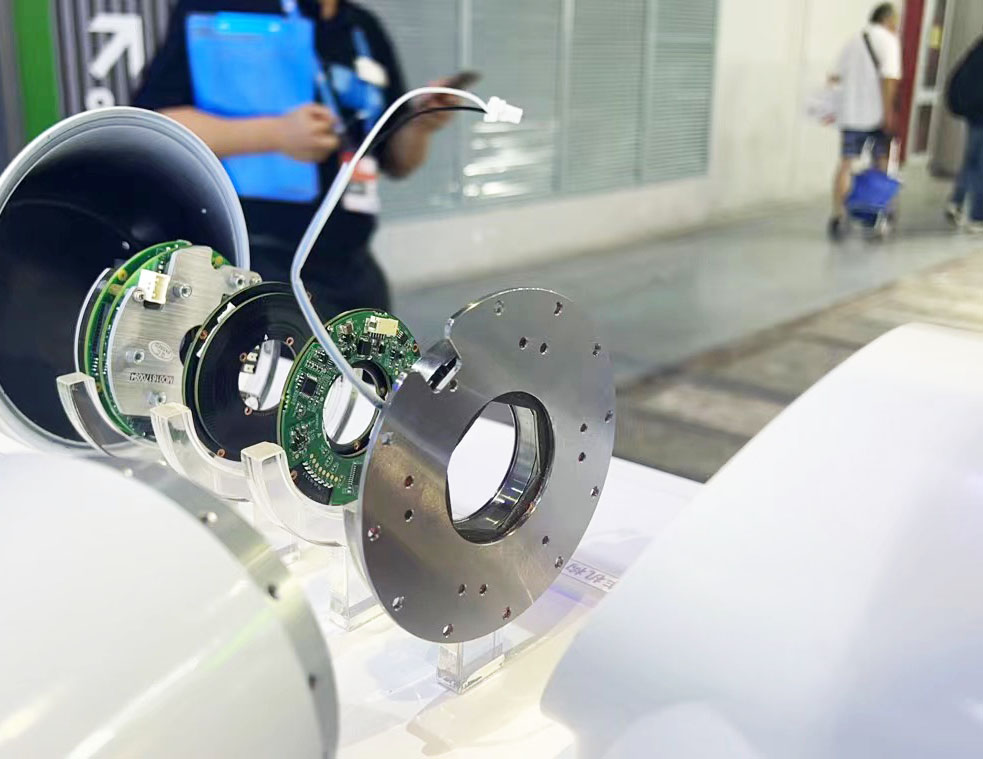 A. A maximum braking force of 4.2Nm or more.
B. Thickness ≤ 9.5mm, with a more compact structure.
C. Turn on voltage<24V, maintain voltage<7V.
High precision dual absolute encoder
Positioning accuracy ≤ ± 40 ″, repeated positioning accuracy ≤ ± 10 ″
01 High precision
The positioning accuracy is ≤ ± 40 ″, and the repeated positioning accuracy is ≤ ± 10 ″.
02 Wide operating temperature range
-40 ℃ to+85 ℃, suitable for applications under harsh climatic conditions.
03 High reliability
It is resistant to oil, dust, and water vapor, easy to maintain, and has stable and reliable performance.
Large hollow low-voltage driver
Ultra high efficiency and simplified layout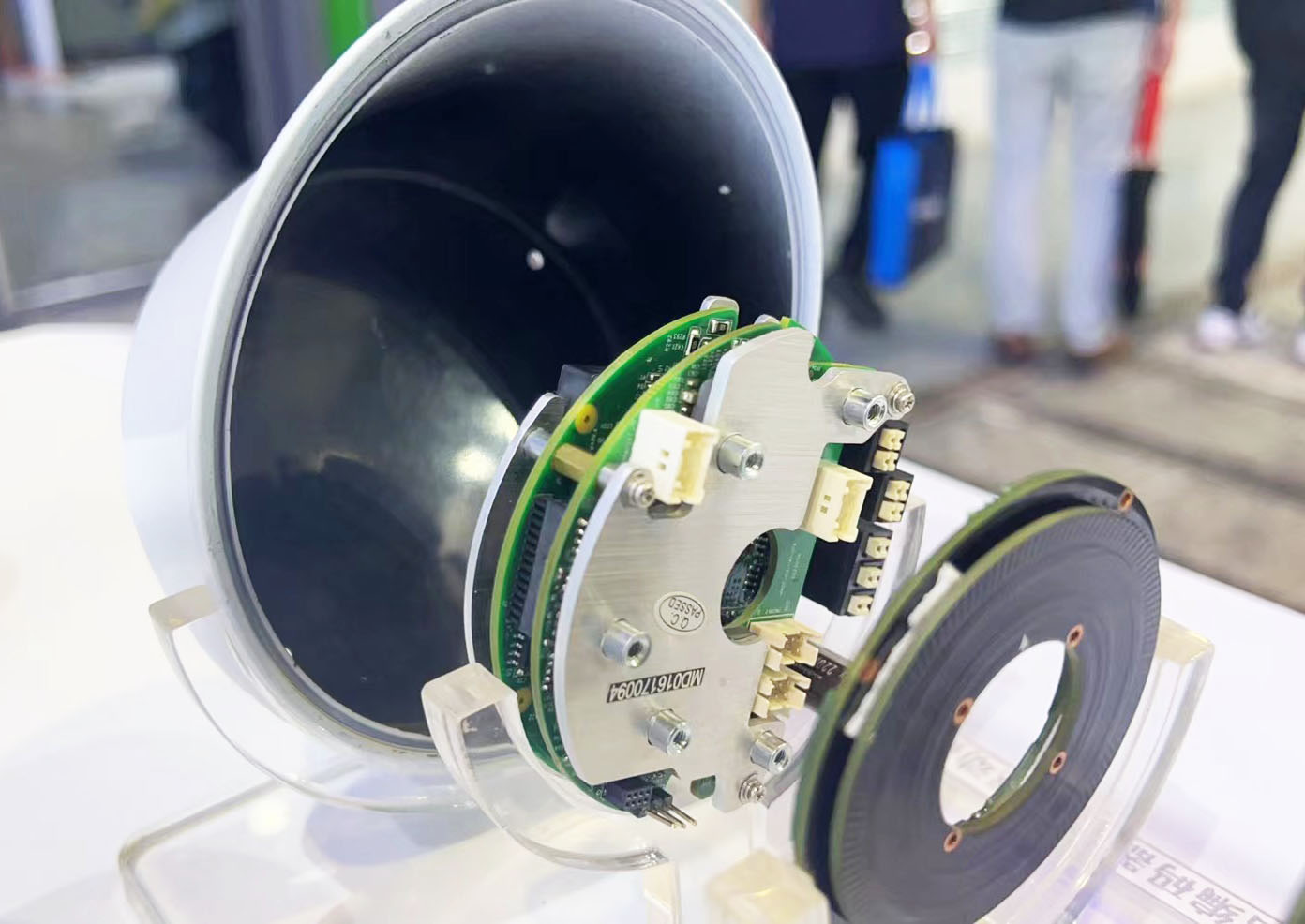 01 Ultra high efficiency
A vector control algorithm based on model prediction ensures high frequency motion control while maintaining low heat consumption.
02 Safety
On board STO and SBC (safety brake control) based on 24V I/O.
03 Modular structure
Easy to quickly adjust, such as interface PCBA and encoder magnetic ring.
04 Simplified wiring
The daisy chain structure covers EtherCAT, logic powered, STO, and SBC.
Six dimensional torque sensor
Force control accuracy ≤ 0.1Nm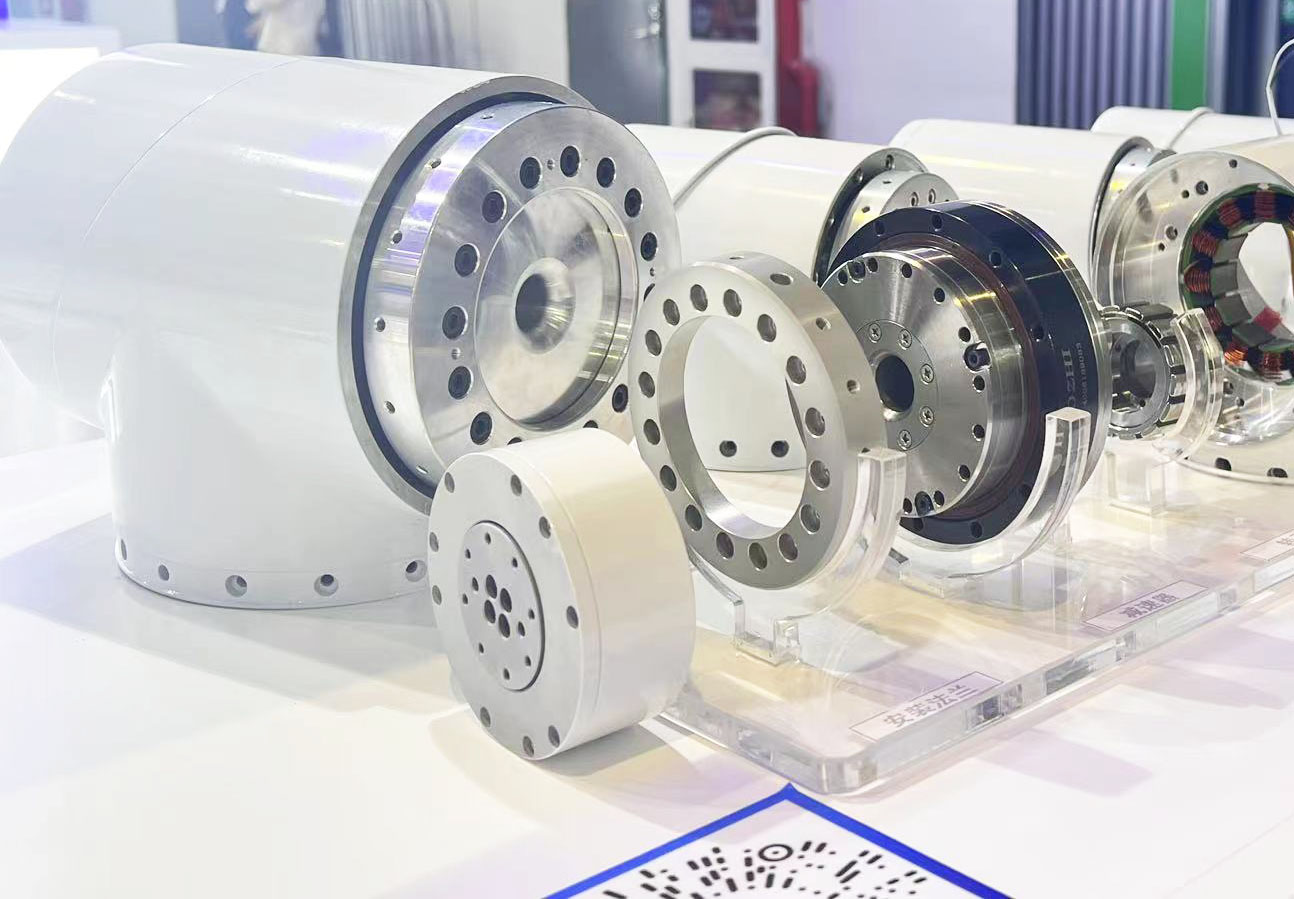 A. The world-class force control accuracy is ≤ 0.1Nm.
B. Temperature self compensation, low creep.
C. 18 or 24 bit A/D conversion, with a sampling rate of up to 1KHz.
D. Communication protocols: Ethercat, Ethernet, CAN, R485, and other options.
E. The Kalman and Butterworth dual filtering algorithms provide smoother force/torque output.
F. 6-channel analog signal input, low noise instrument amplification.
Robot end actuator
Pneumatic finger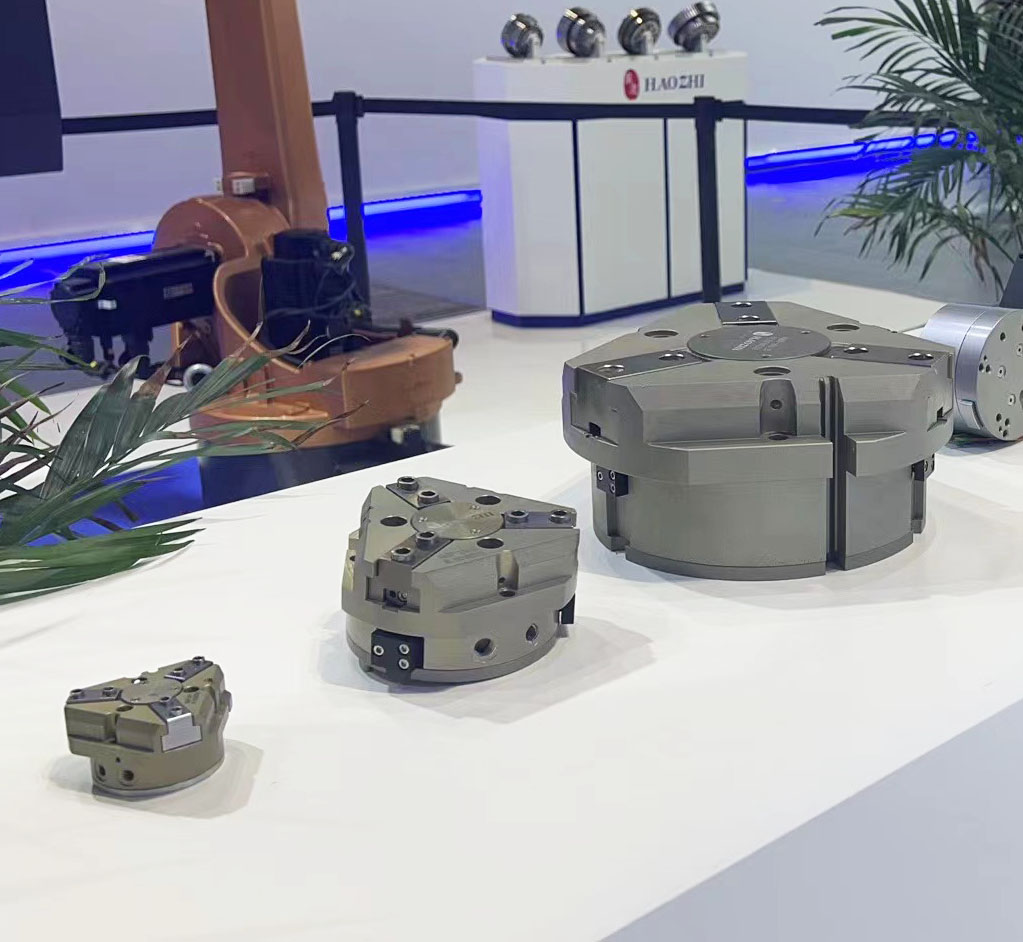 01 High precision
The repeated positioning accuracy can reach 0.01mm.
02 High stability
After 1.2 million tests, there was no loss of accuracy.
03 Super strong clamping force
The accuracy and clamping force have reached the level of similar foreign products.
04 Wide clamping range
Get rid of space limitations and have a single finger travel of 2.5-50mm.
05 Lightweight design
Pneumatic fingers are 12.6% lighter than similar international products.
Robot end actuator
Quick change module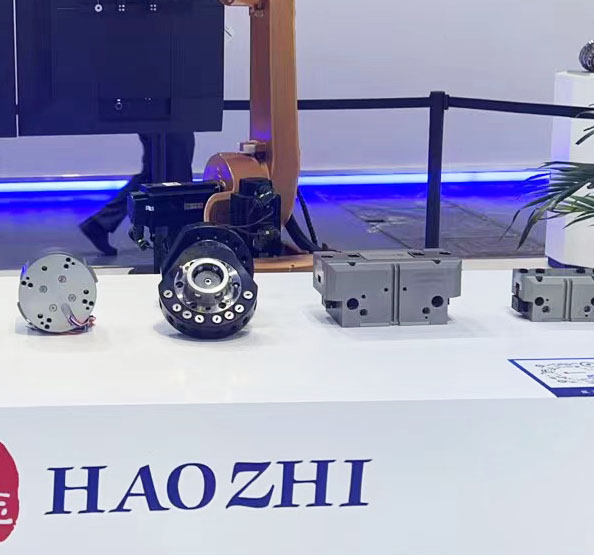 01 High security
Adopting the design logic of closing during power outage, the load can reach up to 25Kg to ensure safe use.
02 High precision
Repetitive positioning accuracy ± 0.02mm.
03 Convenient installation
The electrical module is equipped with aviation plugs for quick connection of electrical signals, meeting the needs of customers' plug and play.
04 Wide clamping range
Compared to conventional pneumatic quick change modules, there is no need for supporting air compressors, pressure regulating valves, and gas pipes, saving space.
Infranor Group's high-end products
CNC system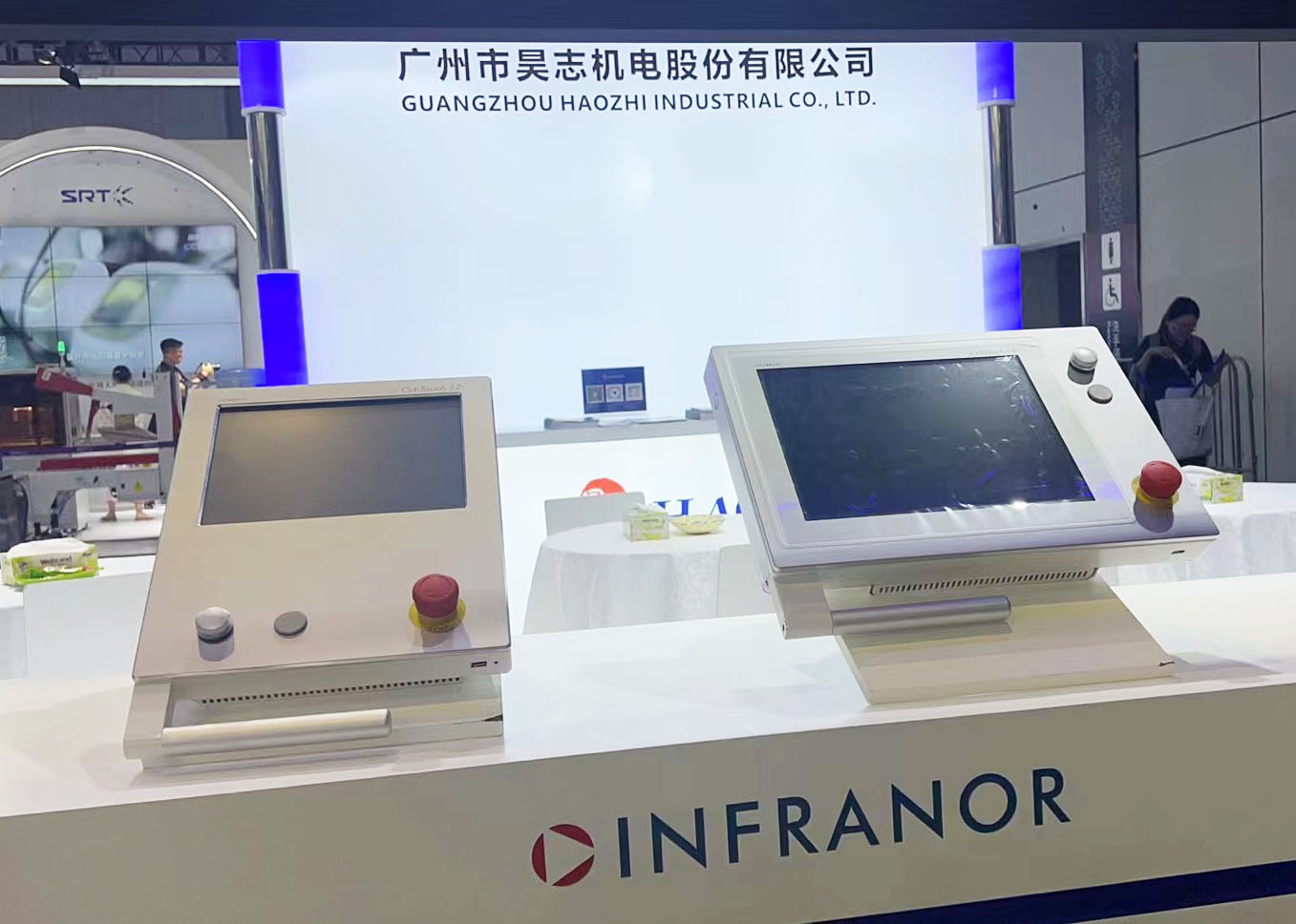 VT-19 is an excellent CNC system for bending machines, with two main hardware structures:
① Equipped with a 19 "glass mirror touch screen and a rotatable handle.
② The controller host is installed in the electrical control cabinet.
The main functions are as follows:
Based on Cybtouch software, with a graphical operation interface, easy to learn and use. Unique automatic navigation debugging function, which can easily complete machine tool debugging work.
It can control various combinations of front and rear supports, such as X-axis, X-finger, X-slave axis, R-slave axis, Z-axis, and follow-up support.
More axes can be extended and controlled through CANOpen and EtherCAT buses.
An open system architecture that enables customized user functionality through User Cycles and plugin modules.
The button icons on the touch screen can also be personalized for color, position, size, and other settings.
Infranor Group's high-end products
Servo motor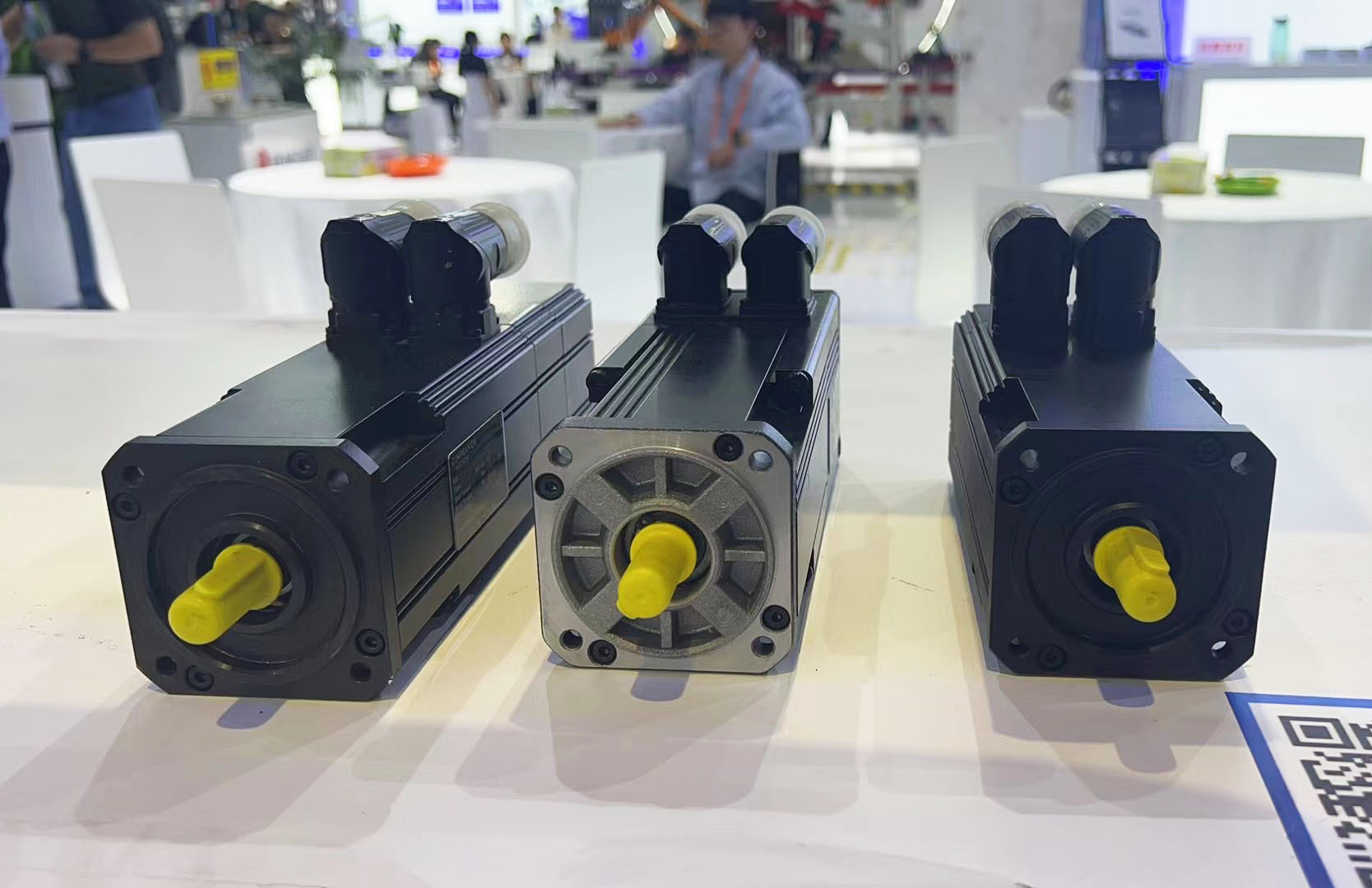 The precision AC servo motor BP series is more like a redesign of the XtraforsBL55 and 70mm motors, with high reliability, ruggedness, thermal efficiency, and high waterproofing.
Modular structure, ultra-low maintenance, excellent torque and appropriate inertia ratio make this series of motors highly capable of acceleration.
Infranor Group's high-end products
Servo drive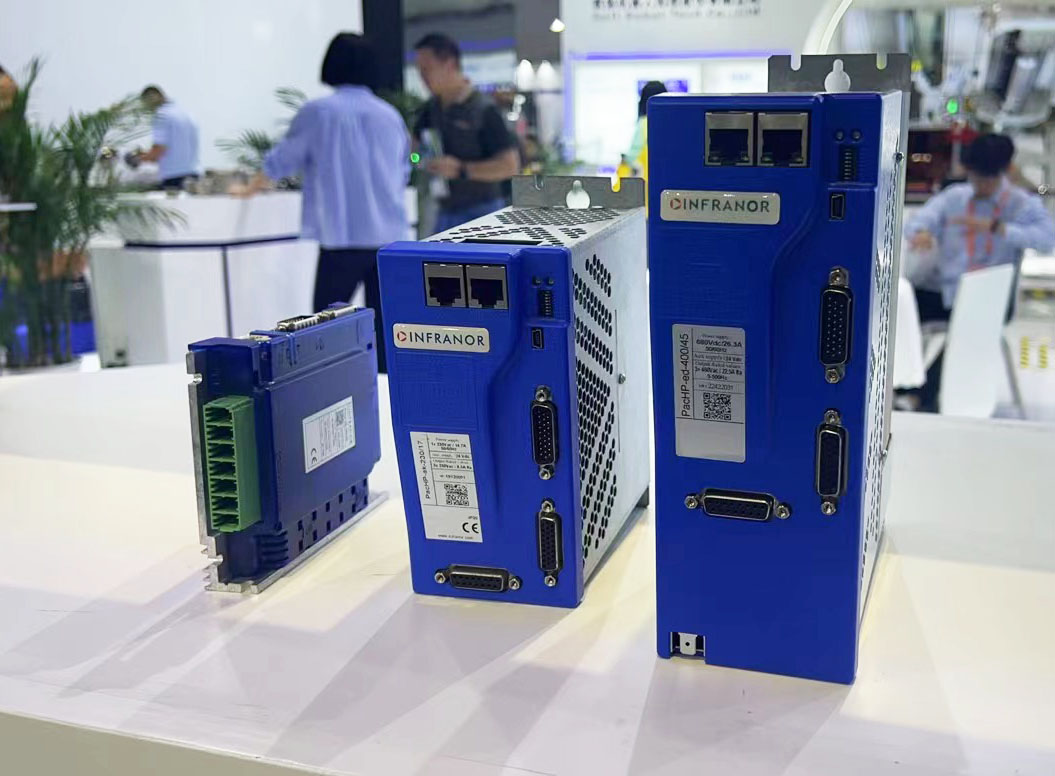 XtrapulsPac can be easily configured as a standalone controller for various modes.
It can serve as a fieldbus slave station to build a fully driver based distributed motion control system.
Support multiple encoder feedback interfaces (rotary transformer, incremental encoder, sin/cos encoder, Endat, Hiperface, etc.).
Flexible, compact volume (150 * 140 * 70), fanless design.
Exciting ongoing
The exhibition will last until September 23rd, lasting for 5 days. We look forward to meeting you at the Haozhi Booth (8.1H-B020) to witness this annual event in the robotics industry together.